For members
EXPLAINED: The Covid rules you need to know for the new German school term
Children in over a third of the German states are going back to school this week. But the school year 2021/22 is going to be hit by further pandemic restrictions. Here's the rules in the various states.
Published: 30 August 2021 11:37 CEST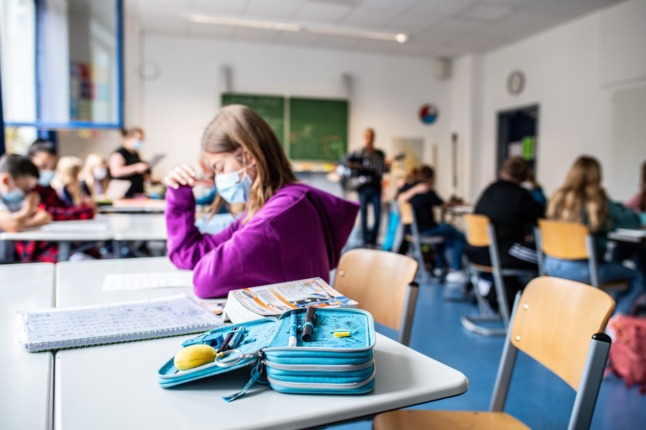 Children at school in Münster. Photo: dpa | Guido Kirchner
'Nobody can rule out enormous fourth wave': German schools fear new Covid restrictions
The president of the teachers' association, Heinz-Peter Meidinger, expects major restrictions in the coming school year as a result of the coronavirus pandemic.
Published: 21 July 2021 10:59 CEST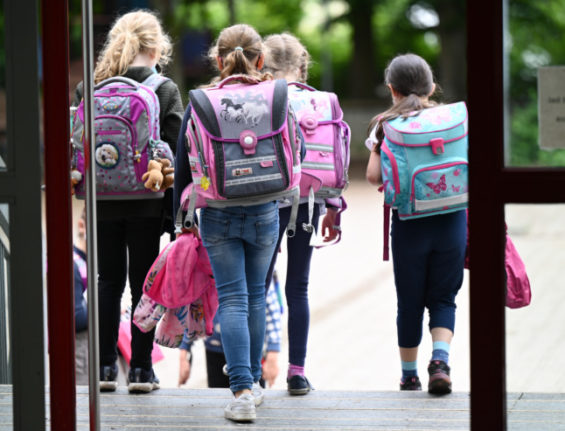 Schoolchildren walk through the gates of the Robert Schumann Primary School in Hesse, where in-person teaching is set to resume after summer. Photo: picture alliance/dpa | Arne Dedert