For members
ANALYSIS: Is Germany underestimating its Covid vaccination numbers?
German politicians say the vaccination campaign has ground to a halt in recent weeks - but a new report from the Robert Koch Institute suggests that more people have had their Covid jab than previously thought.
Published: 12 August 2021 12:41 CEST
Updated: 12 August 2021 17:26 CEST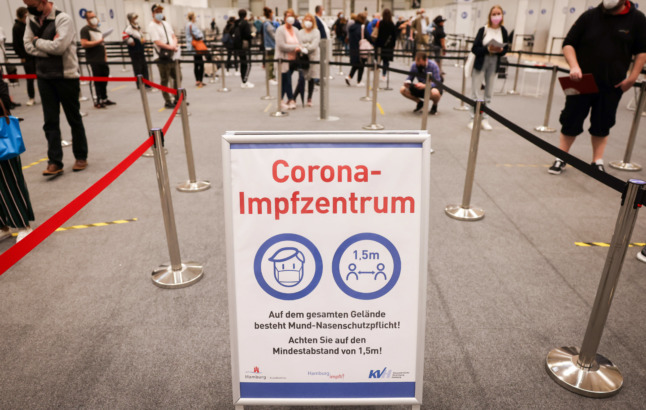 Dozens of people wait for their jab at the Hamburg Vaccination Centre. Photo: picture alliance/dpa | Christian Charisius
Are people who've had the single J&J jab no longer fully vaccinated in Germany?
Germany's federal vaccine agency says that people who've had one dose of the Johnson & Johnson (J&J) vaccine should no longer be classed as being fully vaccinated.
Published: 18 January 2022 17:27 CET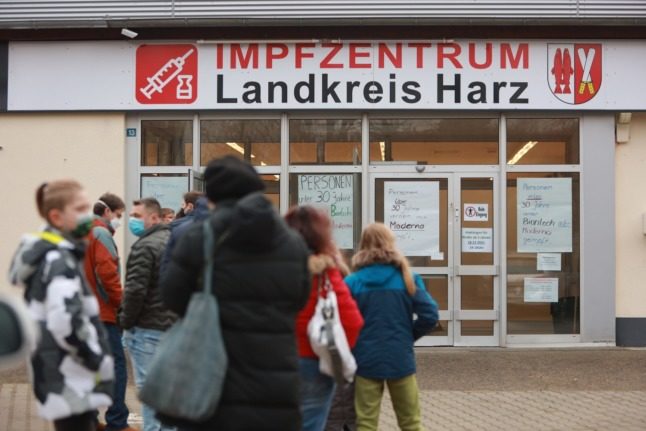 People queue for a vaccination in Quedlinburg, Saxony-Anhalt. Photo: picture alliance/dpa/dpa-Zentralbild | Matthias Bein