For members
Germany added to the UK's green travel list: What does it mean?
The UK government has placed Germany on its much-coveted 'green list' for travel. What does that actually mean?
Published: 5 August 2021 16:44 CEST
Updated: 9 August 2021 08:49 CEST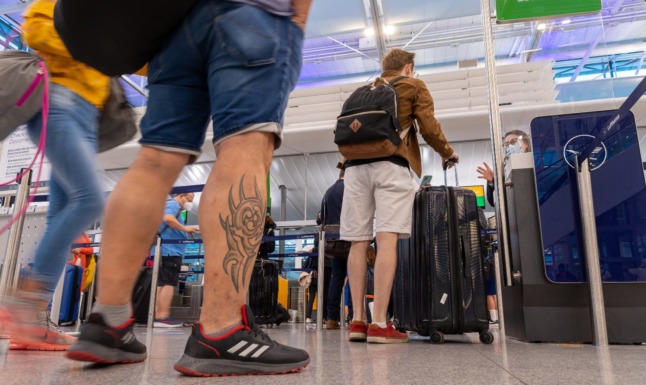 People getting ready to fly at Munich airport. Photo: picture alliance/dpa | Peter Kneffel
Who benefits from Germany's €9 public transport ticket offer?
With Germany set to roll out the €9 monthly transport ticket soon, we looked at how it could benefit you (or not) - whether you're a car owner, tourist or a day tripper.
Published: 18 May 2022 12:05 CEST