For members
What are the new rules for travel between Germany and the UK?
Are people allowed to travel between Germany and the UK? Do you have to be vaccinated? What do the UK's new quarantine rules actually mean? Here's a look at some of these questions.
Published: 29 July 2021 13:04 CEST
Updated: 2 August 2021 12:35 CEST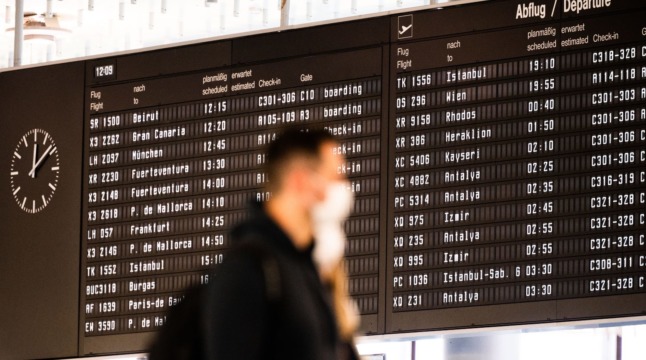 The departures board at Hanover airport recently. Photo: picture alliance/dpa | Julian Stratenschulte
UPDATE: When will Germany's €49 ticket start?
Germany announced a €49 monthly ticket for local and regional public transport earlier this month, but the hoped-for launch date of January 2023 looks increasingly unlikely.
Published: 28 November 2022 10:20 CET
Updated: 30 November 2022 16:17 CET