For members
EXPLAINED: Who can vote in German elections
2021 is set to be a hugely important year for German politics, but who will be given a say on the government to replace Merkel's? We take a look at who's eligible to vote this year.
Published: 26 July 2021 17:20 CEST
Updated: 31 July 2021 09:21 CEST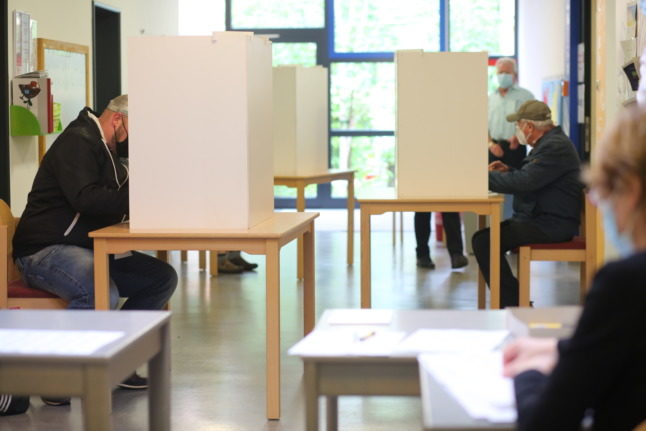 Voters take to the polls in Saxony-Anhalt to pick their new parliament on June 6th, 2021. Photo: picture alliance/dpa/dpa-Zentralbild | Matthias Bein
'Russia must not win this war,' says Germany's Scholz
German Chancellor Olaf Scholz pledged once again to stand with Ukraine against Russia - but said Ukraine's bid to join the EU cannot be sped up.
Published: 19 May 2022 10:31 CEST