For members
How did Germany turbocharge its vaccine rollout – and what can it do better?
Since the start of April, Germany has shifted gear on its vaccine rollout, breaking European records on the number of jabs delivered in a day. What happened - and can it keep up the momentum?
Published: 11 May 2021 17:15 CEST
Updated: 15 May 2021 09:17 CEST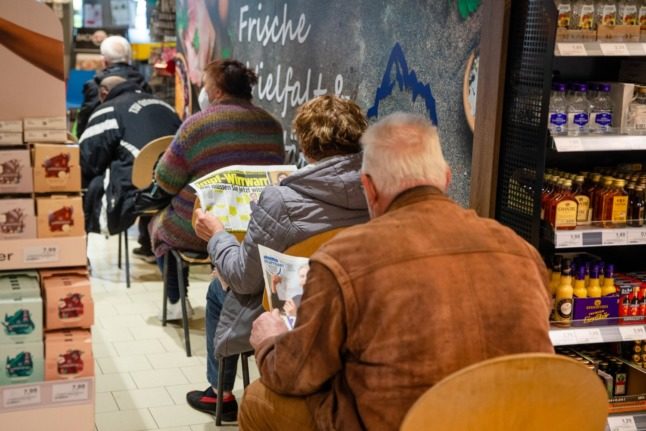 People waiting for the AstraZeneca vaccine after a doctor set up a clinic in a supermarket in Pforzheim, Baden Württemberg. Photo: picture alliance/dpa | Christoph Schmidt
Pandemic in Germany unlikely to end this year, says top virologist
High profile German virologist Christian Drosten believes Germany will see a severe spike in Covid infections after summer, and that the pandemic will not become endemic this year.
Published: 24 June 2022 11:40 CEST