5 tips for stress-free train travel in Germany over Christmas
Despite laying on more trains, Germany's national rail operator Deutsche Bahn is still expecting delays and full carriages over the holiday season. Here's what's going on and how you can save money and stress on your travels.
What will the train travel situation look like over Christmas?
In mid-December, Deutsche Bahn's new timetable will start, meaning an additional 40,000 seats will be available over Christmas. About 800 new employees will also join the service team by December 24th.
Deutsche Bahn's board member for long-distance transport told Bild am Sonntag that these measures mean that Deutsche Bahn "is well prepared for Christmas".
READ ALSO: EXPLAINED: How Germany's long-distance train services will change from December
Karl-Peter Naumann, Chairman of the passenger association Pro Bahn is also advising travellers to take the train instead of the car over the holidays: "It's probably even more crowded on the roads," he said.
However, December is always a very busy time on the trains and both Deutsche Bahn and Pro Bahn advise travellers to be prepared for delays and busy trains. Here are five useful tips for travellers to keep in mind.
1. Book in advance
Train travel over the holidays is popular, which means tickets sell out fast or get expensive very quickly.
Ticket prices are also about to increase, as the so-called flex fares will rise by an average of almost seven percent from December 11th.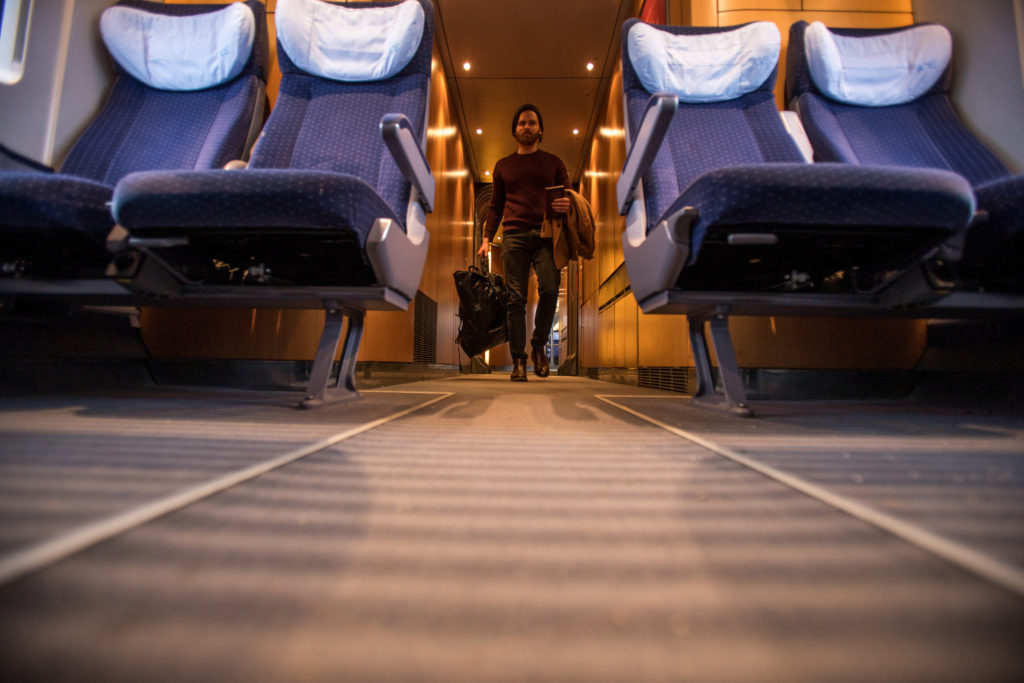 A man enters a train carriage in Lübeck. Photo: picture alliance/dpa/dpa-tmn | Christin Klose
However, the saver and super-saver prices will remain unchanged, so if you book early enough you might even snap up a ticket on a long route for €17.90.
2. Book a seat
If you don't want to stand for three hours or be asked to move halfway through your journey by another passenger telling you "that's my seat" - book your seat in advance.
On most Deutsche Bahn trains, the ticket itself doesn't include a seat and you need to add this as an extra. Prices for seats start at €4.50 and you can usually choose which type of carriage you want to sit in and whether you have a window, aisle or table seat.
Families with young children can also book a "Familienbereich" for €9, which is a closed-off section which includes enough space for a pram, and built-in toys.
3. Avoid travel at the busiest times
If you want to book a ticket from Berlin to Cologne on the Friday afternoon before Christmas Eve you will have to fork out at least €100, even at the super saver price. Such popular times are expensive and have already been booked way in advance - so it's worth considering travelling at a less popular time.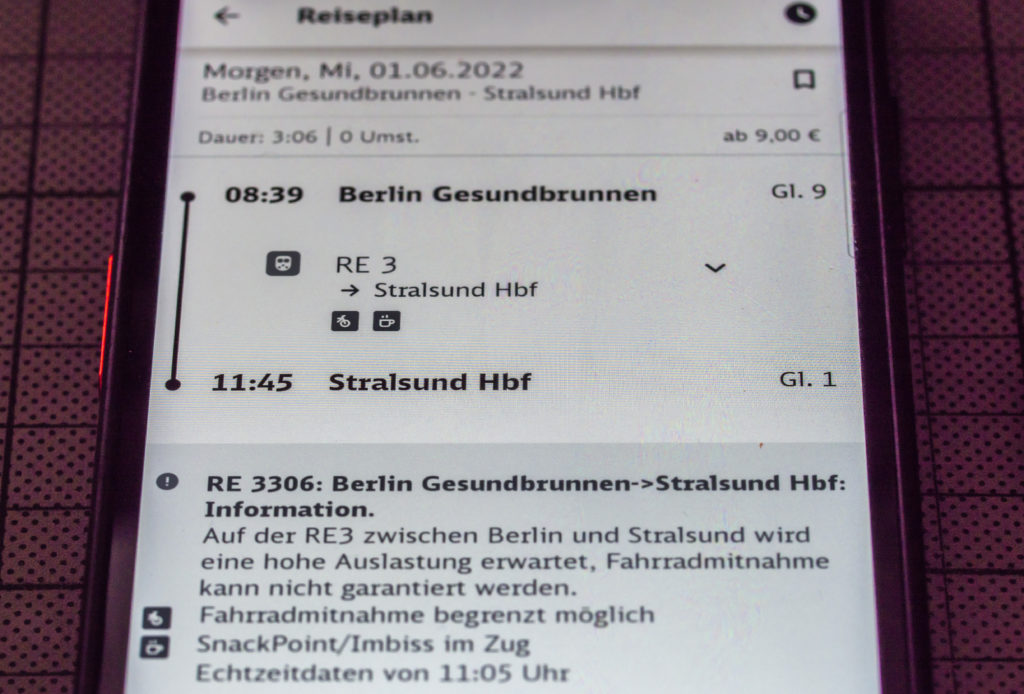 On the display in the DB Navigator app, a travel plan indicates the possibly high capacity for the connection between Berlin-Gesundbrunnen and Stralsund. Photo: picture alliance/dpa/dpa-Zentralbild | Georg Hilgemann
If you can, try to avoid the Friday and Saturday before the holidays and take a day's holiday earlier, when tickets are cheaper and the trains aren't so full.
It's also worth considering travelling during off-peak hours. "You can also leave at five in the morning and continue sleeping on the train," says Karl-Peter Naumann from Pro Bahn.
4. Plan for delays
Plan for longer connecting times or book direct connections if possible, as every change of train involves a risk.
READ ALSO: Rail travel chaos looms in Germany's most populous state
When booking your train online, you can see how many connections are included in the trip and also how long you will have to change trains. If the change time is less than ten minutes, it may be worth booking an earlier connecting train, as delays could lead to you missing the next train.
5. Stay informed
Just because you now have a seat and are on the booked train doesn't mean there can't be any more surprises. Stay up to date, by activating "Trip notifications" in the DB Navigator app and check the local transport authority's website the day before you travel. 
READ ALSO: 'Deutschlandticket': What you need to know about Germany's new €49 travel ticket 
See Also