For members
5 tips for stress-free train travel in Germany over Christmas
Despite laying on more trains, Germany's national rail operator Deutsche Bahn is still expecting delays and full carriages over the holiday season. Here's what's going on and how you can save money and stress on your travels.
Published: 22 November 2022 10:23 CET
Updated: 27 November 2022 08:42 CET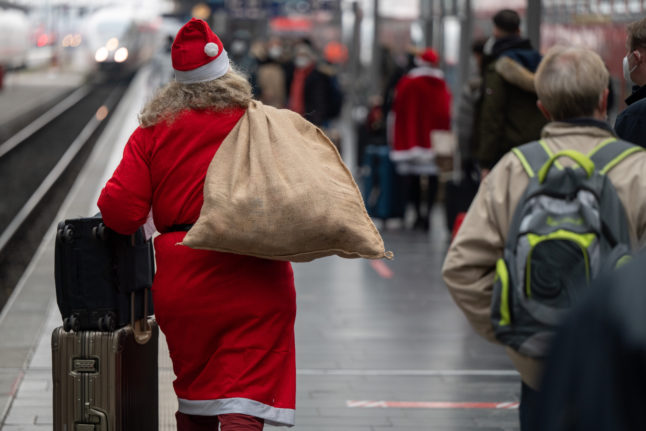 A passenger in a Santa costume walks to his train at Frankfurt Central Station during the peak travel season before Christmas in 2021. Photo: picture alliance/dpa | Sebastian Gollnow
For members
What are my rights if a train is delayed or cancelled in Germany?
Experiencing delays and disruptions on the German rail network isn't uncommon, but not everyone is clued up on their passenger rights. We look at when you can claim compensation - and how much you could be entitled to.
Published: 18 November 2022 14:15 CET