For members
10 life hacks to make you feel like a local in Germany
It can be difficult to settle into life in Germany, so here are 10 'life hacks' that will make you feel more at home.
Published: 9 August 2022 17:16 CEST
Updated: 12 September 2022 09:49 CEST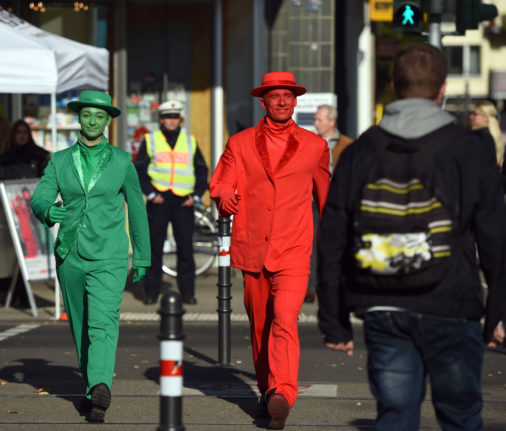 Two mimes dressed as traffic light men encourage pedestrians to pay attention to the signals of the traffic lights at an intersection in Cologne. Photo: picture alliance / dpa | Henning Kaiser
For members
Living in Germany: Keeping track of working hours, rude AfD sweets and Miniatur Wunderland
In our weekly roundup about life in Germany we look at the effect a recent court ruling could have on working life, weird political sweets, the leaning tower of Gau-Weinheim and Hamburg's cool model wonderland.
Published: 19 September 2022 09:26 CEST