For members
REVEALED: EU plans digital-only Schengen visa application process
Soon those non-EU nationals requested to have a Schengen visa to travel to European countries will no longer need to go to a consulate to submit the application and get a passport sticker, but will be able to apply online. 
Published: 10 May 2022 15:37 CEST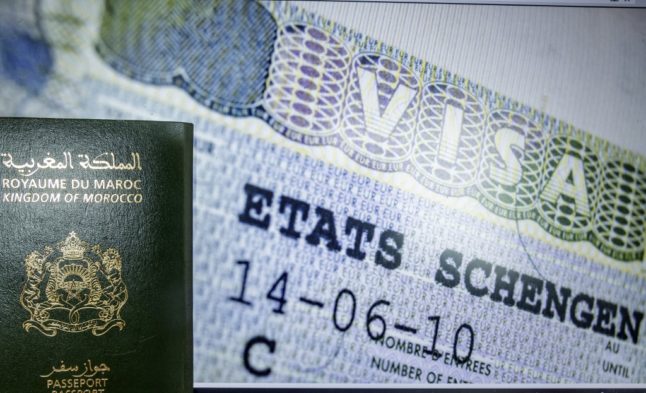 A picture taken on September 28, 2021 in the Moroccan capital Rabat shows a Moroccan passport backdropped against a Schengen visa. (Photo by FADEL SENNA / AFP)
For members
Is new court ruling the end for Britons fighting to remain EU citizens?
The Court of Justice of the European Union confirmed on Thursday that Brexit really does mean that Britons are no longer EU citizens. Claudia Delpero looks at whether there's any other way they can keep their rights.
Published: 9 June 2022 21:19 CEST