For members
ANALYSIS: How badly would a Russian gas embargo hurt ordinary Germans?
Germany has been resisting pressure from its allies to announce an immediate embargo on Russian gas, arguing that such a move would damage Germany more than Russia. Just how much would an embargo hurt?
Published: 14 April 2022 17:30 CEST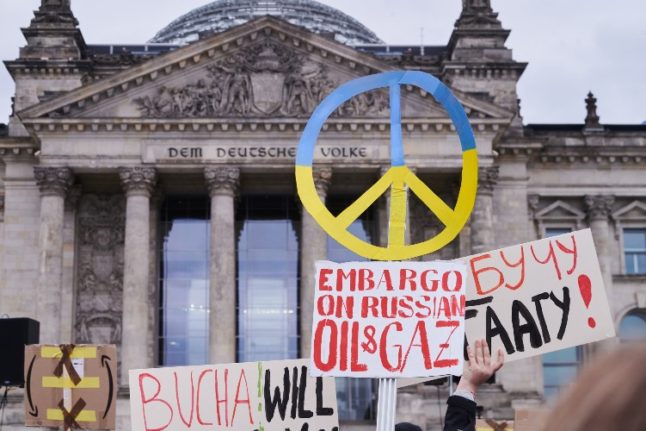 A protest against the Russian war in Berlin in April. Photo: dpa | Annette Riedl
Should tenants in Germany be shielded from energy price hikes?
Gas prices have more than tripled in the past year, prompting tenants' rights advocates to call for more social support and a cap on energy costs.
Published: 30 June 2022 15:57 CEST