For members
Why are Covid infections in Germany rising?
After a period of stagnation, Covid infections are rising dramatically in Germany - even though much of the population is vaccinated. What's going on?
Published: 1 November 2021 14:25 CET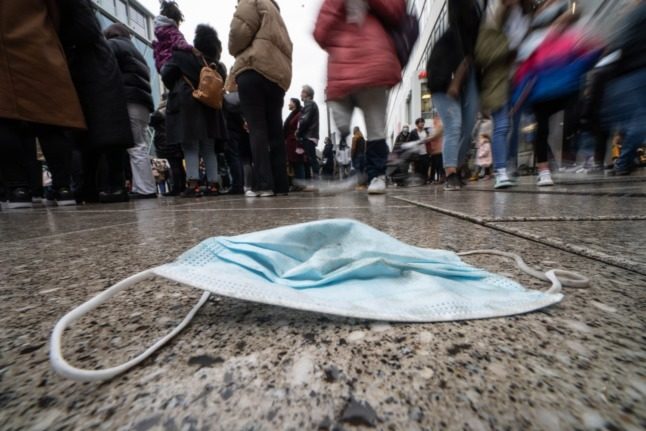 A face mask lies on the ground in Frankfurt. Photo: picture alliance/dpa | Frank Rumpenhorst
Pandemic in Germany unlikely to end this year, says top virologist
High profile German virologist Christian Drosten believes Germany will see a severe spike in Covid infections after summer, and that the pandemic will not become endemic this year.
Published: 24 June 2022 11:40 CEST