Presented by escp europe
In 2021, can Berlin or Paris unseat London as the world's Startup capital?
The European startup scene is thriving. During the Covid-19 pandemic, the creativity and flexibility of entrepreneurs has been vital to finding solutions to societal problems. Many innovations have come to market quickly and will continue to have an impact far beyond the crisis.
So, which cities are helping the stars of the startup world to shine brightest? The Local has partnered with ESCP Business School, which has six campuses across Europe (in London, Paris, Berlin, Madrid, Turin, and Warsaw) and its very own startup incubator, to find out. If you know any would-be entrepreneurs with an international mindset, this guide can help them understand the European startup landscape.
Find out more about ESCP Business School and how it develops the innovators of tomorrow
London: still the leading light
The UK's capital city remains Europe's top startup ecosystem, both for the number of startups and the number and size of funding rounds.
London is home to several fintech giants that have shaken up financial services, including Revolut and Wise (the new name for TransferWise).
But it also offers impressive success stories in other areas. Take Karma Kitchen, for instance. It wanted to raise £3 million in funding to open new sites around Europe – and ended up with £252 million.
London is also home to one of the ESCP campuses, where students can study its unique Bachelor in Management (BSc) programme (studying in three countries in three years).
Founded by entrepreneurs in 1819, ESCP has a long history of preparing students for the business world, including the challenges of running your own company.
Will London continue to lead in its post-Brexit future? Nobody can yet be sure. But one thing's for sure: there's no shortage of pretenders to the crown.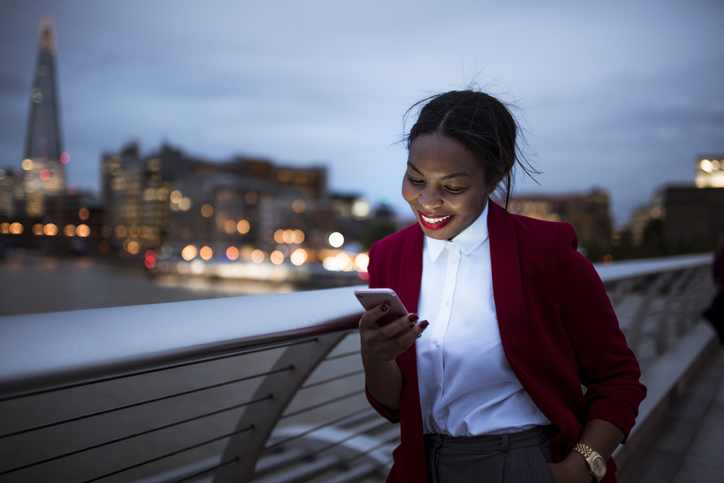 Paris: fintech, femmes ... c'est fantastique! 
Not everyone associates Paris with startup culture. But if you want to show off your up-to-date business knowledge, you probably should. The French capital has seen impressive growth in funding over recent years.  
Strong government backing has included the introduction of a free, fast-track tech visa to make it easier to bring in foreign talent. Paris's annual Viva Technology conference has also attracted major speakers such as Facebook founder Mark Zuckerberg. 
The city is especially strong today in fintech. Indeed, a French junior minister described Brexit as "a huge opportunity" for Paris to compete for the title of European fintech capital. 
Tech startups are not blessed with the best reputation for diversity. But Femmes Business Angels in Paris is making a difference, with around 150 women personally investing in and supporting early startups with high potential.
The Blue Factory is a Paris-based startup incubator, launched by a group of ESCP graduates in the early 2000s. It helps students and alumni of the school to develop projects in many fields, including education, employment, food, and fashion. Support programmes cover everything from testing initial ideation to seeding – and then scaling to expand internationally. 
Students on ESCP's Bachelor in Management (BSc) have the opportunity to gain the kind of skills and experience that are vital in the startup world. For example, they get to work on social impact projects that make real contributions to society, as well as training with online simulations that recreate the complexity of business decision-making.
Know someone with entrepreneurial potential? Find out more about ESCP's Bachelor in Management (BSc) and download the brochure
Berlin: a big attraction for global talent 
Germany's capital has earned a reputation as one of the world's most vibrant and energetic startup centres. The city's culture, history and sheer hipness have made it a big attraction for international talent who want to change the world through their ideas. 
There was, at least at one point, a startup being founded in Berlin every 20 minutes. Coworking spaces and hubs like Betahaus and Factory epitomise the creative atmosphere of the city, helping innovators to make new connections and drive projects forward.
E-scooters are now a key part of sustainable urban transport systems in many European cities. Berlin-based TIER only launched in 2018 but already has 60,000 scooters across 80 cities in ten countries. The firm is not only the market leader in the competitive 'micro-mobility' sector but is also already profitable – far faster than many big name startups manageEurope-wide entrepreneurial hotspots
The Spanish startup scene was slow to develop. But Madrid is making up for lost time and is one of only seven cities globally to have a Google startup campus. It's also home to a number of unicorn companies – valued at more than $1 billion – such as ride-hailing app Cabify and rental homes company Spotahome.
The Italian tech ecosystem has also developed in recent years, especially in northern Italy. More international investors have begun to take an interest in the region as it has become a more favourable location for entrepreneurs.
In the north, Stockholm is home to a thriving tech scene that has helped Sweden rank first globally for capital invested in startups per capita. The city is home to the Action Against Corona initiative that supports startups that can help fight the pandemic or its social effects.
Eastern Europe also has plenty of startup talent. While funding is not always easy to find, Warsaw is home to Experior Venture Fund – Europe's first venture capital (VC) fund set up and managed by women. Cofounder Kinga Stanislawska also established European Women in VC to help increase female representation across the continent.
Many of tomorrow's entrepreneurs can be found today studying business programmes such as ESCP's Bachelor in Management (BSc). ESCP's student societies include VConnect, which aims to create a bridge between innovative students and the VC ecosystem, and ESCP Women in Leadership, which focuses on inclusivity and gender equality. 
Know an entrepreneur of tomorrow? Find out more about studying at ESCP Business School
This content was paid for by an advertiser and produced by The Local's Creative Studio.
See Also