The high profile Charité hospital scientist, who has advised the German government throughout the crisis, said he considered reservations about rolling out the AstraZeneca vaccine to be unfounded, and is in favour of its widespread use.
"We have to do everything we can now to vaccinate as quickly as possible across the board," said Drosten in his Coronavirus Update podcast on Tuesday.
Drosten gave his stamp of approval to all the available Covid- 19 vaccines in Germany, but added: "There's always a hair in the soup somewhere, and some people are looking at it with a magnifying glass."
Germany and the EU has come under fire for its slow start to the vaccination campaign. This has been blamed on the purchasing strategy of the EU, as well as logistic and booking hurdles for vaccine appointments in German states.
Drosten highlighted the easier storage conditions of the AstraZeneca vaccine – it doesn't need to be stored in very cold temperatures unlike BioNTech/Pfizer.
Meanwhile, Health Minister Jens Spahn stressed that the AstraZeneca vaccine was "safe and effective" and told TV station RTL that he would have no hesitations about being vaccinated with it.
READ ALSO: How Germany can increase its supply of vaccines
Why are there concerns about the AstraZeneca vaccine?
The AstraZeneca jab has been hailed by health experts including the WHO because it is cheaper and easier to distribute than some other manufacturers.
But the vaccine from the Swedish-British AstraZeneca/Oxford team, has a slightly lower efficacy than the two other vaccines from BioNTech/Pfizer and Moderna which are also approved in Germany.
There was also some controversy over whether the vaccine was effective enough for over 65s. Last month Germany's vaccine commission STIKO said it was recommending the use of AstraZeneca's vaccine only for those under the age of 65, due to insufficient data on its effectiveness on older people.
Drosten said he believes the vaccine has been misunderstood in the public debate.
It recently emerged that the AstraZeneca vaccine is likely less protective against mild and moderate courses of Covid-19 in a variant first discovered in South Africa. Drosten, however, said there were some limitations in this research.
But Drosten said a study has shown the AstraZeneca vaccine works well against the variant from Britain (B.1.1.7), which is more prevalent in Germany.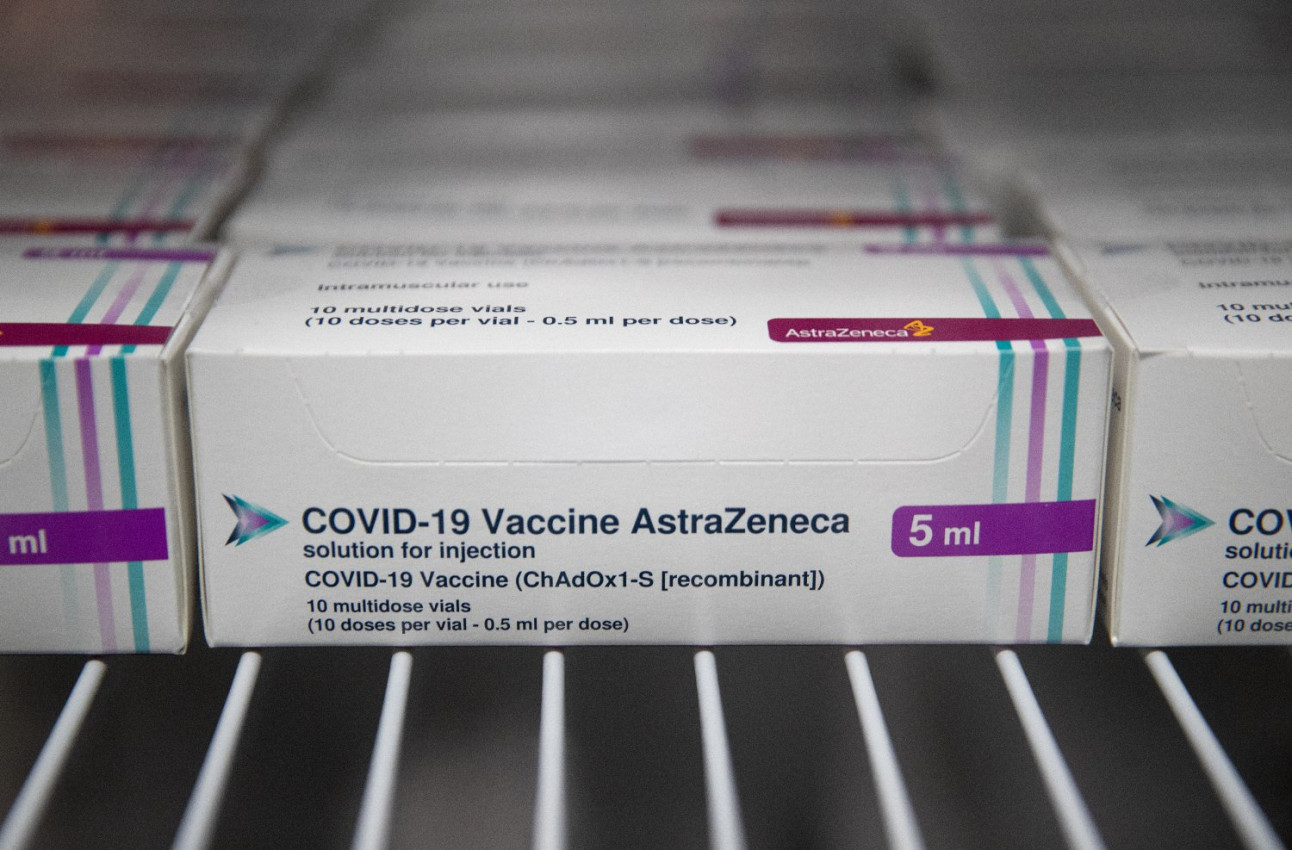 Photo: DPA
In connection with the lower efficacy, there have been reports about a lower willingness to be vaccinated with the jab in Germany.
Monika Bachmann, the health minister of Saarland, said at the weekend more than half of of 200 people registered for a special vaccination for medical staff cancelled their appointment.
Meanwhile, the chairman of the World Medical Association, Frank Ulrich Montgomery, also spoke out against the AstraZeneca vaccination among medical employees because of the lower effectiveness – the problems could not be "explained away", he told the Rheinische Post.
However, Drosten said the important thing was for as many people as possible to be vaccinated.
"This (AstraZeneca vaccine) can be used to achieve a breakthrough in pandemic protection for the population," he said.
READ ALSO: Germany aims to offer priority groups and all over-60s first vaccine by end of June
It has led to some people asking if people will be able to choose which vaccine they receive.
But chairman of the German Foundation for Patient Protection, Eugen Brysch, told the Rheinische Post that there can be no choices while vaccine doses are so scarce.
"All vaccines have gone through a regular approval procedure and are highly effective," he said.
For the next few months it remains likely that there will not be enough vaccine doses available in Germany, he added. "That's why we have to prioritise. As long as that is the case, there can be no choice."