How people across Germany have skipped Covid-19 vaccine queues
In at least nine German states, people - including politicians - have already been vaccinated against the coronavirus before it was their turn, according to an investigation by DPA.
Several local politicians, clergy, firefighters and police officers have all been vaccinated, even though they do not belong to the first priority group.
The order of vaccination is clearly regulated in Germany's Ministry of Health ordinance: People over 80 in Germany are to be vaccinated first, as well as men and women who have a particularly high risk of infection due to their work in hospitals, doctors' offices, care facilities or vaccination centers. 
Police officers and other public workers generally belong to the third group, which is slated to receive a vaccination by June. However, many members of this group have already received their jabs according to reports from around Germany. 
READ ALSO: Germany aims to offer priority groups and all over-60s first vaccine by end of June
As of Friday a total of 3.7 million people in Germany had received both a first and second dose of the Covid-19 vaccine, according to Statista. 
Germany rolled out its vaccination campaign in December, but has been criticised for the slow pace and bureaucratic hurdles which have stood in the way of even the first priority group having full access to vaccination.
Health Minister Jens Spahn (CDU) said on Friday that he wants to look into fines against people who illegally jump the queue for vaccinations.
Politicians receiving premature vaccines
According to various reports, administrative workers and politicians from around Germany have found a way to receive vaccine jabs early.
In some cases, city workers tried to justify why they inoculated themselves before their turn. In Halle, Saxony-Anhalt, an attempt was made to initially give jabs to those of the highest priority level, according to Mayor Bernd Wiegand.
If they were not reached, a "random generator" determined who would be next in line, including the mayor and 10 city council members, he said.
Hartmut Handschak, the district administrator of Saalekreis, received a vaccine way back in December. The 59-year-old told the Mitteldeutsche Zeitung that he had been to a consultation appointment at a clinic that was vaccinating its employees. 
He said that a dose was left over for which there were neither employees were willing to be vaccinated nor "suitable patients".
In North Rhine-Westphalia, there have been several reported cases of local politicians who have been vaccinated significantly earlier than planned. Among others, the 31-year-old mayor of Hennef, Mario Dahm, of the Social Democrats (SPD), was vaccinated with a leftover dose. 
Also in the state of Bavaria several local politicians were vaccinated early. Both the district administrator of the Donau-Ries district and the mayor of the district town of Donauwörth received a jab from leftover doses in January. Both politicians said they would have decided differently today, however.
The Bishop of Augsburg, Bertram Meier, and his Vicar General, Harald Heinrich, have also received vaccinations. The diocese justified this on the grounds that both worked as chaplains in homes for the elderly and would thus be classified as staff, like geriatric nurses.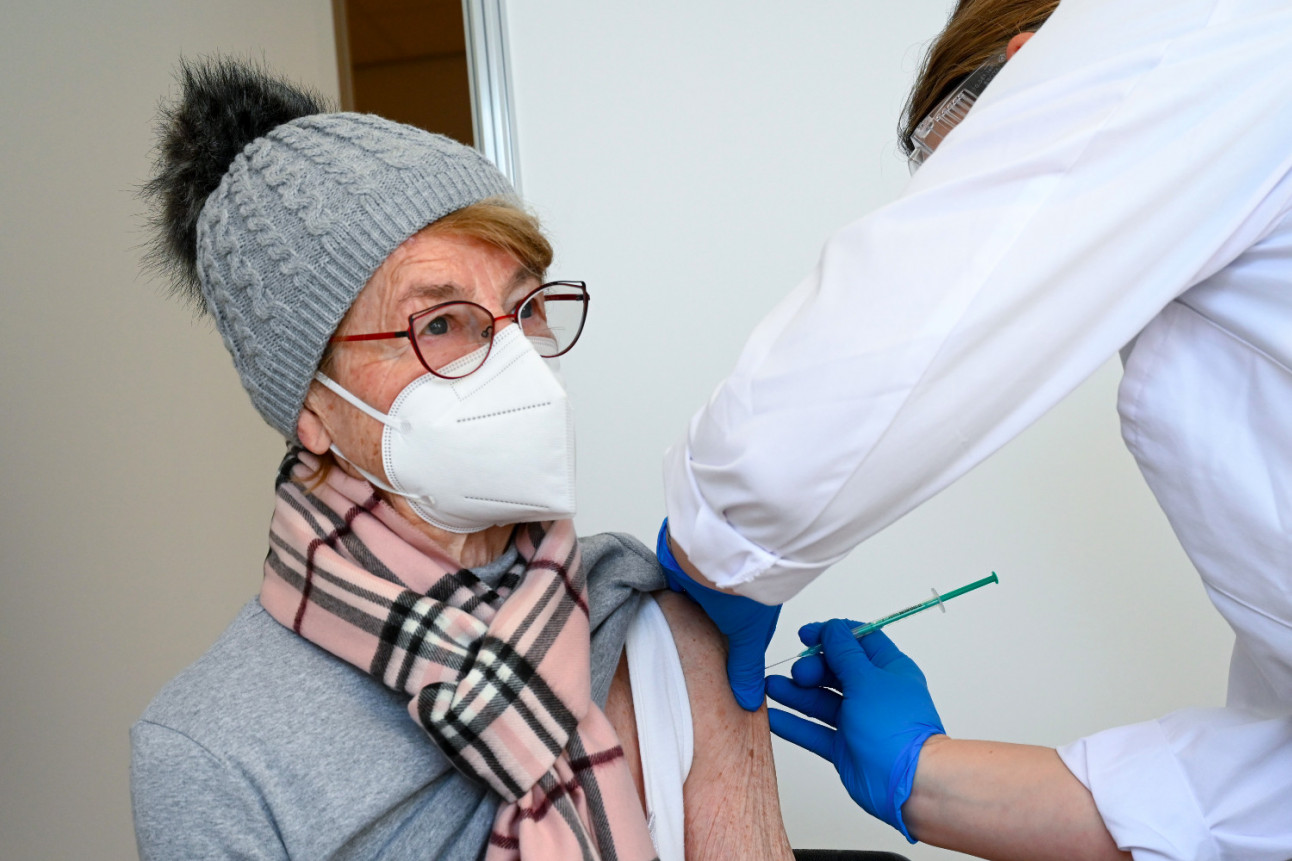 A woman receiving a vaccine in Calden, Hesse. Photo: DPA
In Lower Saxony, the district administrator of Peine and his deputy reserved jabs for themselves - both have since stepped down from their positions.
According to a report in the Lausitzer Rundschau newspaper, the mayor of Cottbus, Holger Kelch, and the head of the public order department (Ordnungsamt), Thomas Bergner (both CDU), were also vaccinated, although they were not at the top of the priority list. 
Kelch had been vaccinated by a mobile vaccination team at a nursing home where he was present, said city spokesman Jan Gloßmann. 
He had been assisting elderly people there. The vaccine, he said, was to be destroyed shortly afterward.
There have not been any reported violations in the states of Mecklenburg-Western Pomerania or Baden-Württemberg.
Public service workers receive vaccine
However, left over vaccine doses have not gone to politicians in every area. In Koblenz, Rhineland-Palatinate, the fire department, which operates the vaccination centre there, used the leftover vaccines for its own personnel.
Just under half of the 127 people vaccinated were not part of the first priority group, the city said.
Hamburg had already vaccinated 102 firefighters and two police officers by the end of January. Employees of the crisis team and the health authority have also already been vaccinated in the Hanseatic city, including the state councillor for social affairs. 
Even though they belong to the third priority group, 330 police officers have been vaccinated in the district of Stendal in Saxony-Anhalt as part of a field trial.
Almost 400 police officers have already been vaccinated earlier than allowed in Saxony. Leftover doses were used there as well.
Is receiving 'leftover vaccinations' legit?
Some states, however, are allowing other priority groups to receive vaccinations when there are leftover jabs.
In Berlin, the remaining vaccination doses go to the vaccination teams - which can include police officers, according to the state Senate.
In Bremen, employees of rescue services are currently receiving leftover vaccinations. 
According to press reports, trouble arose there at the end of January, however, among the staff of a large Bremen hospital. 
There members of the management were inoculated, although still by far not all endangered physicians and nurses had received their jabs.
The hospital justified this with the fact that the management must remain capable of acting in case of emergency.
In a clinic in Bad Wildungen in northern Hesse, two senior employees are also said to have been vaccinated before it was their turn.
The state government in the eastern state of Thuringia is also currently investigating possible violations at two care facilities.
See Also