For members
Fact Check: Does Germany have a higher coronavirus death rate than the US?
Germany now has a higher death rate from the coronavirus than the US, reported Berlin's Tagesspiegel on Thursday. But is the headline statement really accurate? We took a closer look.
Published: 14 January 2021 12:46 CET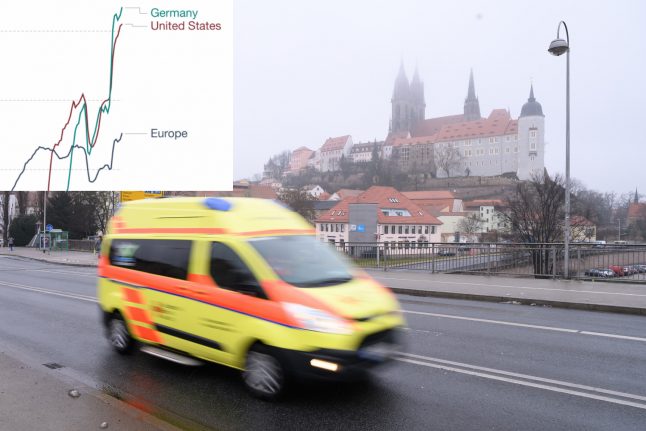 An ambulance in Meißen, Saxony, which has one of the highest coronavirus rates in all of Germany. Photo: DPA
Pandemic in Germany unlikely to end this year, says top virologist
High profile German virologist Christian Drosten believes Germany will see a severe spike in Covid infections after summer, and that the pandemic will not become endemic this year.
Published: 24 June 2022 11:40 CEST