For members
OPINION: When will Germany deal with its casual racism problem?
Whether it's in the supermarket, gym or office, microaggressions against marginalised people are happening every day in Germany, writes Barbara Woolsey. Will this change anytime soon?
Published: 12 January 2021 16:09 CET
Updated: 16 January 2021 13:33 CET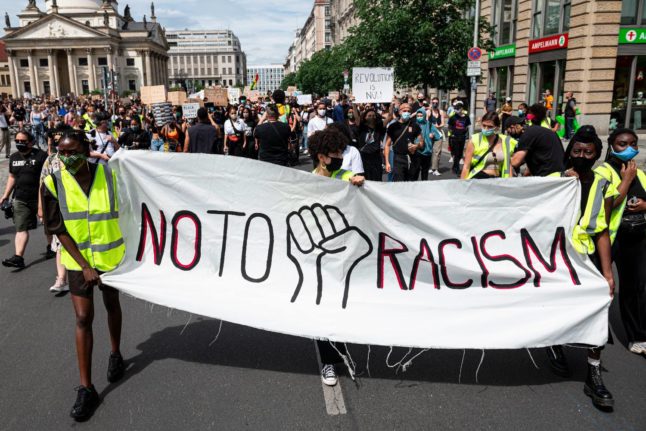 People at a Black Lives Matter protest in Berlin in July 2020. Photo: DPA
Black people in Germany face 'widespread' racism, survey finds
In the Afrocensus, a first-of-its-kind survey charting the lived experiences of black people in Germany, the vast majority revealed they experienced 'extensive' discrimination in almost all aspects of public life.
Published: 1 December 2021 11:56 CET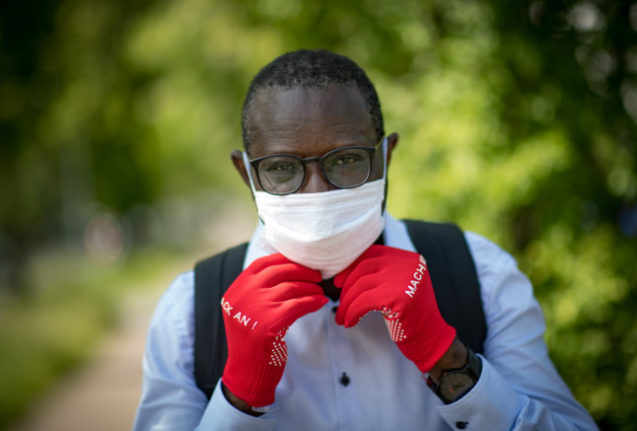 Dr Karamba Diaby, an SPD politician and anti-racism advocate, carries out voluntary work in his constituency of Halle, Saxony-Anhalt. Photo: picture alliance/dpa/dpa-Zentralbild | Hendrik Schmidt