EXPLAINED: What's gone wrong with Germany's vaccine strategy?
Germany's Health Ministry has come under sustained criticism over the roll out of the first coronavirus vaccine. But what exactly has gone wrong, and just how bad has Germany's vaccine strategy been in an international comparison?
Health Minister Jens Spahn has had a tough start to the year. His CDU party's coalition partner, the Social Democrats, has accused him of causing vaccine "chaos" over a failure to buy enough doses of the Biontech/Pfizer vaccine, the first one to be approved in Europe. They also blame him for the uneven rollout of the vaccine in different parts of the country.
Opposition politicians have gone a step further, demanding a parliamentary enquiry into Spahn's handling of the vaccine programme.
His party has hit back, accusing the other parties of switching into election mode in a year in which a federal election will take place.
Spahn himself has said that: "Never in human history has a vaccine been developed so quickly. We're diminishing this success and the confidence it breeds with this debate [over the rollout]."
So what is the truth? Just how botched has Germany's vaccine start been - and how much responsibility can be laid at Spahn's feet?
The international comparison
The first person to be inoculated against the virus in Germany was a 101 year old woman in Saxony-Anhalt who received the jab on December 27th. Since then some 690,000 people have received the first of two jabs needed to create immunity with the Biontech/Pfizer vaccine.
READ ALSO: EXPLAINED: How Germany will roll out Covid-19 vaccinations
Currently vaccines are available to people working in care homes and hospitals, to the residents of care homes, and to people over the age of 80.
As of January 11th 0.83 people per 100 residents of Germany had received a jab. That puts it solidly in the middle of European countries, with Spain, Sweden and Hungary all having vaccinated a similar portion of the population.
But the UK has a significantly higher vaccination rate - close to four percent of the island nation's population has already been vaccinated. Israel is the global leader, meanwhile, with 21 percent of the population now vaccinated.
The UK benefited from no longer being part of the EU in its vaccine purchases. It was able to negotiate its own deals with the vaccine companies, and gambled on ordering large quantities from all the major players.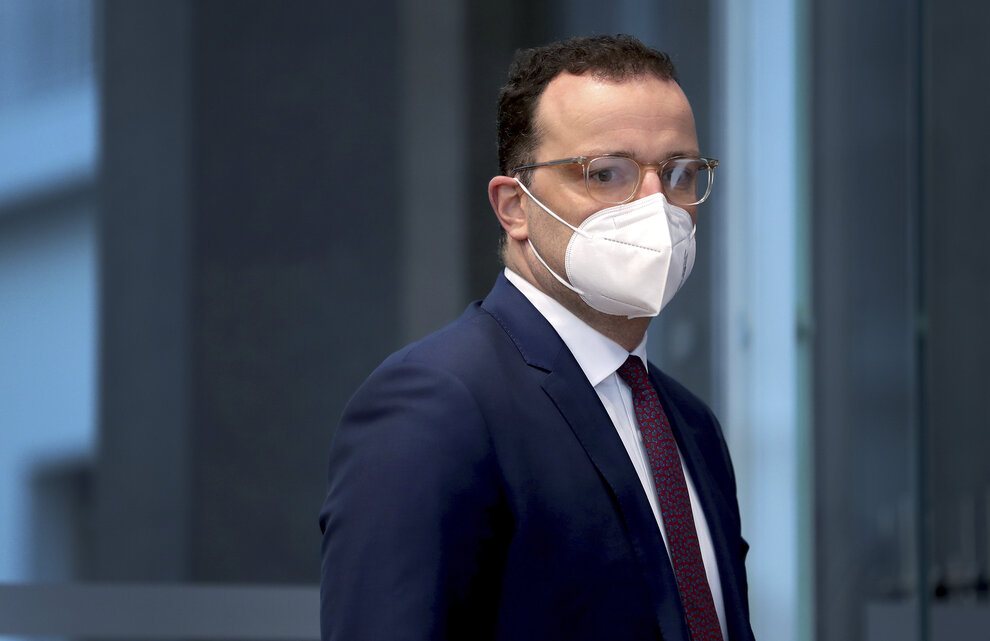 Jens Spahn. Photo: DPA
Betting on the wrong vaccine
The EU, which agreed back in June to negotiate as a bloc, was reluctant to order large numbers of the Pfizer/BioNTech vaccine, which is both expensive and tricky to store due to the fact that it needs to be cooled at minus 70C.
According to a report in Politico, many EU member states wanted to buy the cheaper AstraZeneca vaccine, which does not need to be cooled. Germany tried but failed to convince other countries to order an extra million Pfizer/BioNTech doses during talks back in September.
In the end the EU chose in November to purchase just 200 million doses of the Pfizer vaccine with an option for a further 100 million. That's enough doses for 150 million people in a bloc with a population of 446 million people.
The EU bet backfired, with the Pfizer/BioNTech vaccine receiving approval from the EMA weeks before the next competitor. The AstraZeneca vaccine has still not been approved.
Apparently anticipating just this scenario, Germany ordered 30 million extra doses from BioNTech in a bilateral deal. This deal was made despite EU states agreeing not to do any national deals, something which has caused anger in Brussels.
The Social Democrats say that Spahn should have pushed harder for a bigger purchase of vaccines through the EU.
"For me, it is inexplicable that the EU Commission went into the first purchasing round with a comparably small budget of under three billion euros," said SPD deputy leader Kevin Kühnert.
But even within the EU some countries have done significantly better than Germany. Denmark has administered jabs to over 2 percent of its population, Italy to 1.2 percent.
Domestic distribution
So could the domestic distribution have been more efficient?
At the end of December Germany received 1.3 million doses of the Pfzer/BioNTech vaccine. Some politicians have said it is "inexplicable" that all these doses have not already been administered.
"As a doctor, I cannot understand at all how we have not managed at all in this dramatic situation to actually fully vaccinate the 1.3 million vaccine doses that we have had in the country since December," Green MP Janosch Dahmen told broadcaster ARD.
"In fact, just under 25 percent has been used. That is not enough at all. In view of the mutation from England, it is a race against time."
But is this Spahn's fault? Well, not really. The federal states are responsible for organising the local vaccine programmes. And each has had its own problems.
In Bavaria for instance health authorities took the unusual step of transporting shipments of the vaccine in camping fridges leading to hundreds of doses being unusable. Authorities in the southern state defended the move, saying that the camping fridges are technically equipped to transport the vaccine.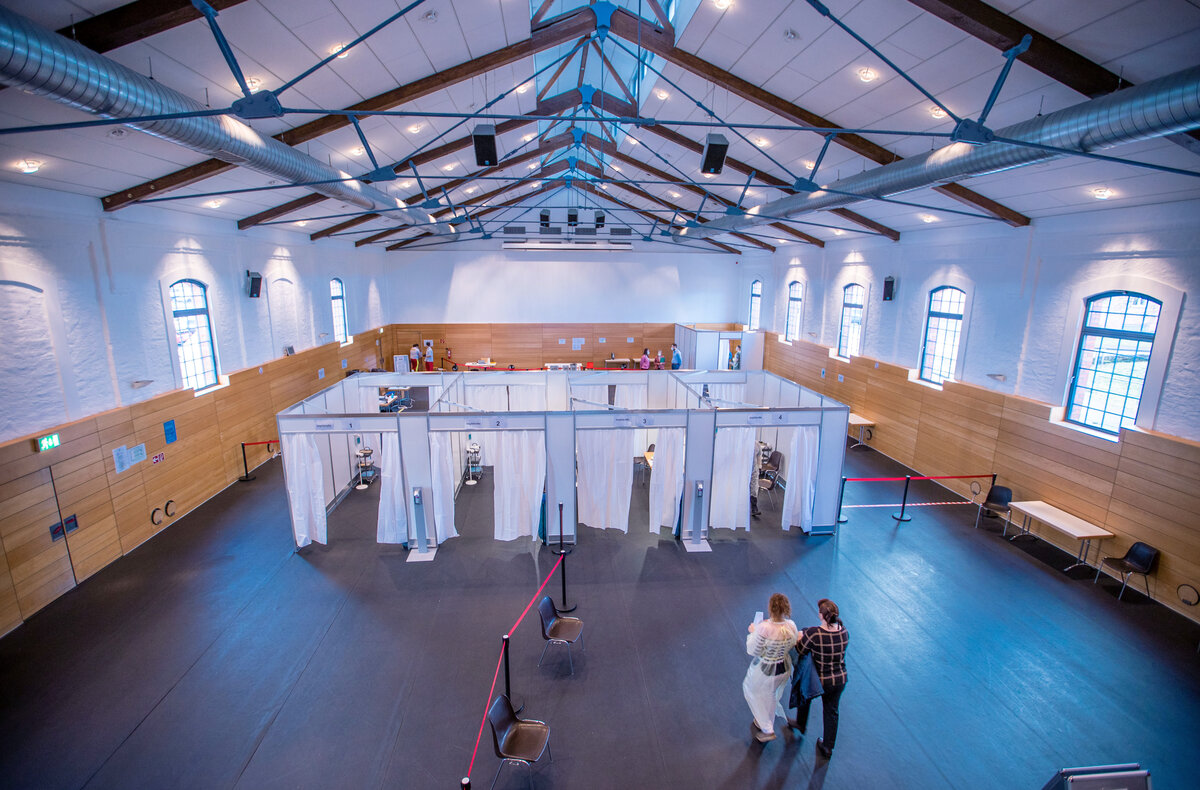 An empty vaccine centre in Mecklenburg-Western Pomerania. Photo: DPA
In Thuringia, which has the lowest proportion of people vaccinated in the country, the state government has blamed a lack of a central way of registering vaccines. The eastern state claims that its programme is well under way but that there is no easy way for its health agencies to report the vaccinations to a central authority.
In North-Rhine Westphalia and Hesse the programme seems to have been slowed down by complicated mechanisms for distributing the doses according to the number of seniors living in each district.
Almost all the states decided to send teams to care homes to vaccinate people before opening the vaccine centres, leading to pictures of empty vaccine centres being published in the press. The states have defended this strategy based on the prioritization of care homes in the national vaccine strategy.
READ ALSO: How Germany's states are arranging Covid-19 vaccinations
Unwillingness to be vaccinated
Another problem that has been mentioned in several regions is a lack of willingness in the population to be vaccinated. Studies show that only about 60 percent of people want a vaccine.
In Bavaria, there has been a particular reluctance among care home workers to get a jab, leading state premier Markus Söder to publicly weigh up the possibility of making jabs compulsory in certain professions.
In Berlin the problem doesn't seem to be a lack of vaccines but a reluctance even on the part of senior citizens to come in to receive the vaccine. Tagesspiegel reported from a vaccine centre in the capital on Tuesday where doctors waited in vain for people to turn up for their appointments. 
It is unclear whether people don't want to receive the vaccine or whether some administrative complications are stopping them from attending their appointments.
READ ALSO: How Germany plans to improve Covid-19 vaccine rollout in January
See Also