From next Monday, people in Bavaria will have to wear FFP2 mouth and nose coverings while travelling on public transport and when in shops.
State premier Markus Söder, of Angela Merkel's CDU sister party the Christian Social Union (CSU), announced the changes after a cabinet meeting in Munich on Tuesday.
Söder said that the "normal community masks" were for the protection of others during the pandemic. FFP2 masks, which are available in pharmacies, also protect the wearer.
The aim, he said, was to improve safety in public transport and in the retail trade.
"The availability (of the masks) in trade is sufficiently guaranteed, so there is no shortage of FFP2," the state premier stressed. The masks are "clearly in abundance, in part anyway", he added.
Overall, Söder said there was a "cautiously positive trend" in view of declining virus numbers in Bavaria. "A large part of the measures are beginning to have an effect," he said.
READ ALSO: Merkel says Germany could need tough lockdown measures 'for 8 to 10 more weeks'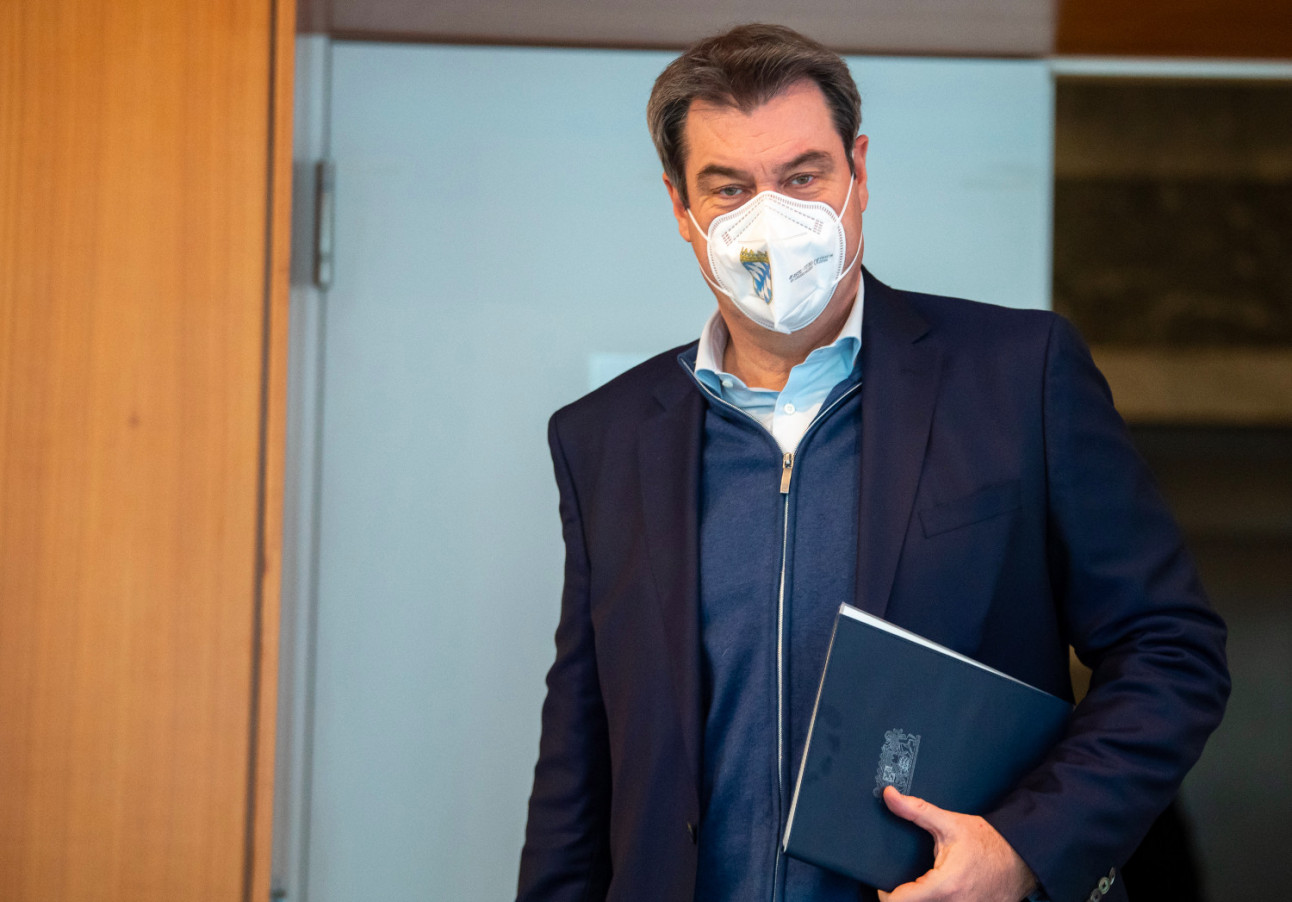 Bavarian premier Markus Söder. Photo: DPA
Within 24 hours, there were 1,740 new infections in Bavaria reported on Tuesday – almost 500 fewer than a week ago.
With a seven-day incidence of 158.8 (average number of Covid-19 infections per 100,000 residents in seven days), Bavaria is in seventh place among the 16 states nationwide.
Throughout Germany there were a total of 12,802 positive cases over the previous 24 hours with an additional 891 deaths.
This is not the full picture, though as it's still unclear what effect socialising and travel over the Christmas holidays will have.
Authorities say we'll see more of the consequences of this towards the end of the week.
Söder stressed that consistency and patience was still needed in the fight against the virus in Germany.
The CSU leader warned against an increased spread of coronavirus variants, such as that which originated in the UK.
He compared the measures against the mutations to "a race against time". "The mutations are causing us concern," he said.
In this context, Söder repeated his proposal calling for Germany to debate making the vaccine compulsory for a limited time for staff in old people's and nursing homes.
The Covid-19 vaccine is not compulsory in Germany.