Presented by escp europe
EXPLAINED: how business mentality and psychology differs between countries
If you want to pursue a business career today, you're certain to have contact with people from many cultures and countries. While globalisation is a powerful force, it has not swept away all the cultural differences that shape how people work.
Studying or training at an institution that promotes cross-cultural understanding could therefore help you work more productively with both international colleagues and businesses in other countries. 
To get some expert insight on this important topic, The Local spoke to Benjamin Voyer, a psychologist, behavioural scientist and a professor in the Department of Entrepreneurship at ESCP Business School. With campuses in six major cities in six European countries, cultural diversity is a key part of the learning process at this prestigious business school.
Find out how ESCP Business School can provide you with unique cross-cultural experience
A psychological edge
Why do you need an understanding of psychology in business at all? "An understanding of how people's values affect their behaviour is crucial," says Professor Voyer. 
As the world becomes more complex, psychological insights can "give you an edge" whether you're designing a product, tailoring marketing for different audiences – or just trying to get the best out of your own multinational team.
This is why ESCP's Bachelor in Management (BSc) – which students complete over three years in three countries – includes an Introduction to Psychology and Sociology course. "It's so important that we teach this from year one," says Professor Voyer, who teaches at ESCP's London campus.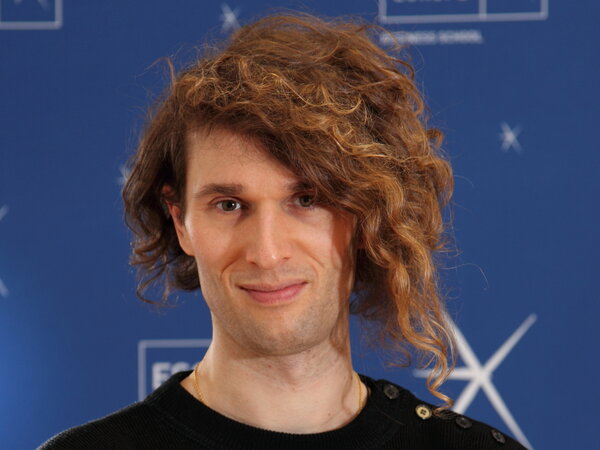 Individualism: US and UK rank highly
So what are the key differences between major countries in Europe and the US, for instance? Professor Voyer says while it's important to avoid reducing nations to stereotypes, some clear distinctions remain.
He points to Hofstede Insights and its model for comparing countries on six cultural dimensions as an authoritative source for these differences in the business world.
In terms of individualism, for example, the UK ranks nearly as highly as the US – and significantly ahead of Italy, France and Germany. Spain, with its strong family connections, has a notably low score for individuality among European countries, with Austria and Poland also relatively low.
"Generally, European countries have a lot of common values that relate to individualism," says Professor Voyer. "They promote being unique and expressing your individuality."
But if you want to follow a truly individualistic path in business, the US and the UK appear to be especially favourable locations.
"In the US, your working life tends to form a more important part of who you are than in Europe, and discussions about money are less taboo," adds Professor Voyer. "In some European countries, like Poland, avoiding uncertainty and family values matter more."
Know someone ready for a cross-cultural challenge? Find out more about ESCP's Bachelor in Management (BSc) and download the brochure
'Masculine' and 'feminine' nations
Can a country be 'masculine' or 'feminine'? It sounds like a question that could easily invite controversy. But according to Professor Voyer, the evidence from psychology says some of the clearest differences in Europe are in this area  – so long as you understand how the terms are interpreted.
A high score for masculinity indicates, among other things, a society driven by competition to be the best, while a low score means caring for others and quality of life are more dominant values, according to Hofstede Insights.
Scandinavian countries are especially 'feminine' by this criteria – Sweden scores only five, with Norway and Denmark not much higher. By contrast, 'masculine' countries include Italy (70), the UK (66), Germany (66) and the US (62). France and Spain are more balanced.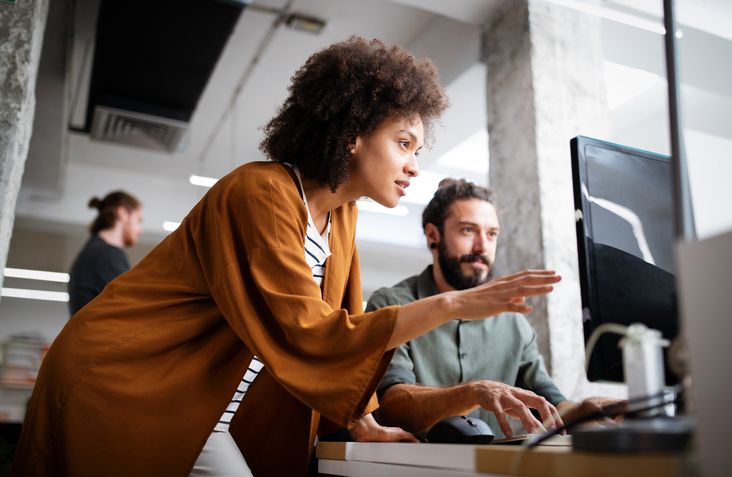 "In 'masculine' countries, gender roles are more strictly defined," says Professor Voyer. "The expectation that nurses are female and doctors are male is much more marked than in Sweden or Norway.
"But it doesn't necessarily mean masculinity is dominant. 'Feminine' cultures allow for more balance if you as a woman want to be a CEO or member of parliament, for example."
Power distance
The way business is done varies greatly according to local attitudes to hierarchy. This is measured by the 'power distance' element of the rankings.
In countries with low scores, managers count on the experience of team members and employees can expect to be consulted. Examples include the Scandinavian countries again – with Denmark standing out – and Austria.
The UK and Germany are also relatively informal, with both scoring only a little more highly than Sweden. France ranks as significantly more hierarchical, along with Spain to a slightly lesser degree.
"The French language has a formal and informal way of talking to people that shapes how social hierarchy works," says Professor Voyer. "I'm British and French. If I speak French, I tend to say 'vous' to formally address people in a shop or a working interaction. But in English-speaking countries, I'm more informal because the language is more direct."
According to Hofstede Insights, French companies usually have "one or two hierarchical levels more than comparable companies in Germany and the UK". CEOs of big French companies also use PDG (for President Director General), as a more prestigious alternative to CEO.
Cross-cultural learning
In addition to London, ESCP has campuses in Paris, Berlin, Madrid, Turin, and Warsaw. Professor Voyer says the cross-cultural approach offers students on the Bachelor in Management (BSc) programme invaluable preparation for the business world.
"One of the straightforward definitions of culture is 'how do we do things?'" he says. "Every course has a group work component where you work with the same team for a semester. That challenges students to understand the group dynamics and resolve differences, which is very important for anyone who wants an international career."
Want an international business career or know someone who does? Find out more about studying at ESCP Business School
This content was paid for by an advertiser and produced by The Local's Creative Studio.
See Also