For members
'The world may respect us more': How Americans in Germany reacted to US elections
We reached out to American readers around Germany to hear their thoughts on the US elections.
Published: 10 November 2020 17:09 CET
Updated: 11 November 2020 17:08 CET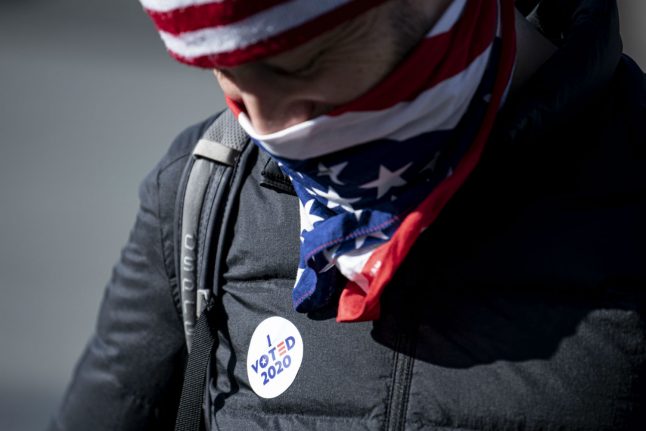 An American at the Brandenburg Gate on November 4th, at an event urging every vote to be counted. Photo: DPA
Should Germany shorten Covid vaccine intervals to combat Delta?
A single vaccine dose has been shown to be largely ineffective against the Delta variant of Covid-19 - so German health experts are considering whether a shorter gap between the first and second dose is needed.
Published: 25 June 2021 10:47 CEST
Updated: 25 June 2021 15:57 CEST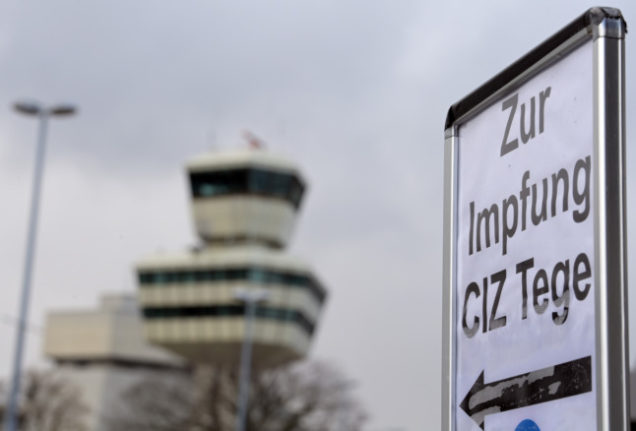 A sign directs people to the vaccination centre in Berlin's now-defunct Tegel Airport. Photo: picture alliance/dpa | Soeren Stache