For members
Are Christmas pickle ornaments really a German tradition?
Hang a shining... pickle... on the highest bough? The Weihnachtsgurke, or Christmas Pickle, is supposedly a classic German tradition. But it may not be quite as traditional - or German - as you'd expect.
Published: 16 December 2019 12:59 CET
Updated: 9 December 2021 09:18 CET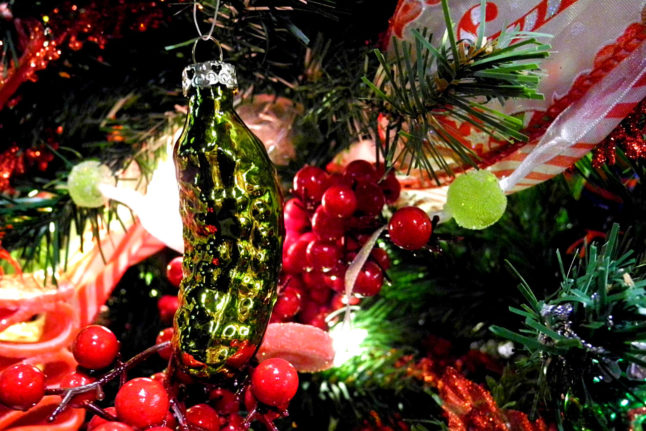 A Weihnachtsgurke. Photo: DPA
For members
'Sandals mean freedom': Eight tips on how to dress like a German
Germans have an international reputation for enjoying functional clothing. A top German fashion expert told The Local whether the stereotypes of German fashion are really true - and what Angela Merkel has to do with modern style.
Published: 15 August 2022 14:44 CEST
Updated: 15 August 2022 16:06 CEST