For members
Are Christmas pickle ornaments really a German tradition?
Hang a shining... pickle... on the highest bough? The Weihnachtsgurke, or Christmas Pickle, is supposedly a classic German tradition. But it may not be quite as traditional - or German - as you'd expect.
Published: 16 December 2019 12:59 CET
Updated: 9 December 2021 09:18 CET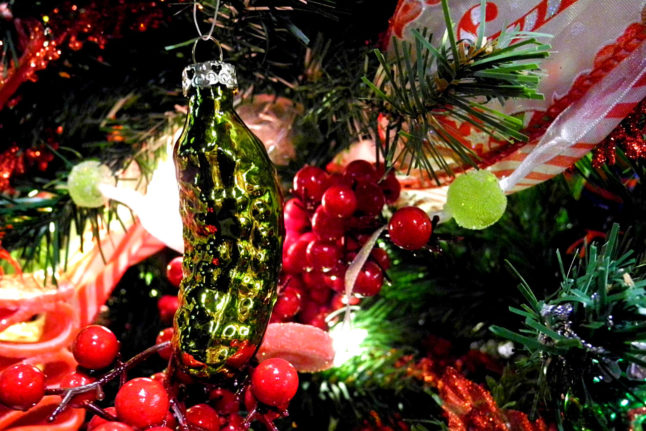 A Weihnachtsgurke. Photo: DPA
IN PICTURES: Tens of thousands of people flock to Cologne for carnival launch
Carnival kicked off in Germany on Friday, with tens of thousands celebrating in Cologne, while other Karneval strongholds also held events.
Published: 11 November 2022 13:12 CET