For members
'Anxious and enraged': Brits in Germany speak out as Brexit chaos continues
Watching events unfold in the UK is raising anxiety among Brits in Germany who - despite preparations by the German government - are still living in uncertainty.
Published: 4 September 2019 17:18 CEST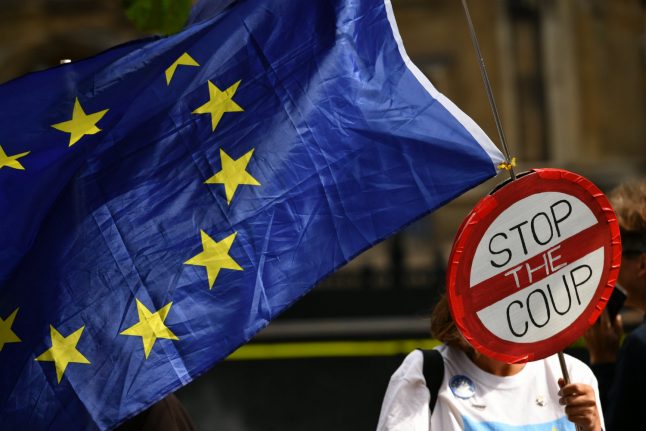 A pro-EU campaigner in London. Photo: DPA
EU ministers urge unity after Germany's energy 'bazooka'
EU finance ministers on Monday pleaded for unity after Germany announced a €200 billion plan to help German households and businesses pay for high energy prices, amid accusations that the EU's biggest economy was acting alone.
Published: 3 October 2022 16:55 CEST