For members
Living in Germany: English language skills, social mobility and the origins of Christmas markets
From social mobility and the German school system to the fascinating origins of Christmas markets, we round up some of the biggest talking points about life in Germany.
Published: 21 November 2022 10:24 CET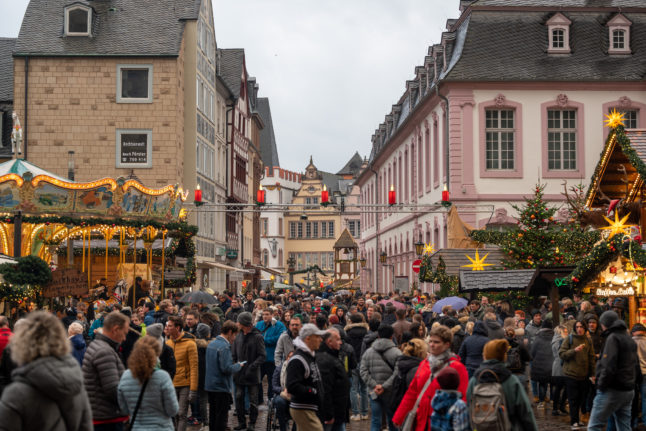 People visit the Christmas market in Trier on its opening day of November 19. Photo: picture alliance/dpa | Harald Tittel
For members
Living in Germany: World Cup rainbows, pumpkin slaughter and a nation of savers
From unusual traditions at a world famous pumpkin festival to Germans' spending habits (or lack there of), we take a look at some of the big talking points of life in Germany.
Published: 28 November 2022 10:41 CET