Presented sponsored content
World Cup 2022: How to watch the World Cup finals, wherever you are
It's that time again – the nations of the world will meet at the 2022 FIFA World Cup to decide football's world champions. If you're anything like us, you're already planning your viewing schedule.
From Sunday, 20 November until Sunday, 18 December, 32 qualifying teams will meet in Qatar and play games across five cities. The final will take place at Lusail Stadium on 18 December, in front of an estimated worldwide audience of five billion – two billion more than the 2018 final!
There's nothing quite like the thrill of the World Cup to get people to come together. Gathering around the TV with friends, drinks and snacks in hand, wearing your country's colours with pride. Each game is 90-plus minutes of drama, tension and hopefully elation as goals are sunk into the back of the net.
It gets even better if you can access match broadcasts from your home country. Your favourite commentators can provide the colour and detail that broadcasters in other countries simply can't match. Many of these broadcasts such as BBC iPlayer and ITV (UK) are even free!
Thankfully, in 2022 we have a simple solution to access your preferred World Cup broadcaster - the VPN. 
SPONSORED: How to watch the World Cup finals, wherever you are
What is a VPN? 
A Virtual Private Network (VPN) is a piece of software that is able to change your IP address - essentially, your location on the internet. 
This is important, because due to legal agreements, many broadcasters restrict access to those within a certain geographical region.  
In changing your IP address to one within a specified region, you can bypass these 'region locks', as they're known, and stream video or other media as if you were there. 
Sounds illegal - is it? 
Not at all. There are no laws that forbid the use of a VPN to access streaming media in a different country. 
Indeed, VPNs are big business, with a projected worth of 77 billion USD by 2026. This is because in addition to changing your IP address, VPNs also encrypt your data, providing an additional layer of security, necessary for many environments. 
VPNs are definitely here to stay, and have become a very useful tool for both business and recreational viewing. 
How do I use a VPN?
To use a VPN, set up an account with a provider, like ExpressVPN, and download their app to your mobile device or desktop.
Then, with a click of a button, simply choose the region you want to access content from.

For example, if you want to watch English coverage of the World Cup, select a server located in the UK, click, and voila – you can access BBC iPlayer or ITV's online broadcasts.
Now you can start streaming the games!
Watch the World Cup - Sign up with ExpressVPN now and get a 30-day money-back guarantee plus 3 extra months FREE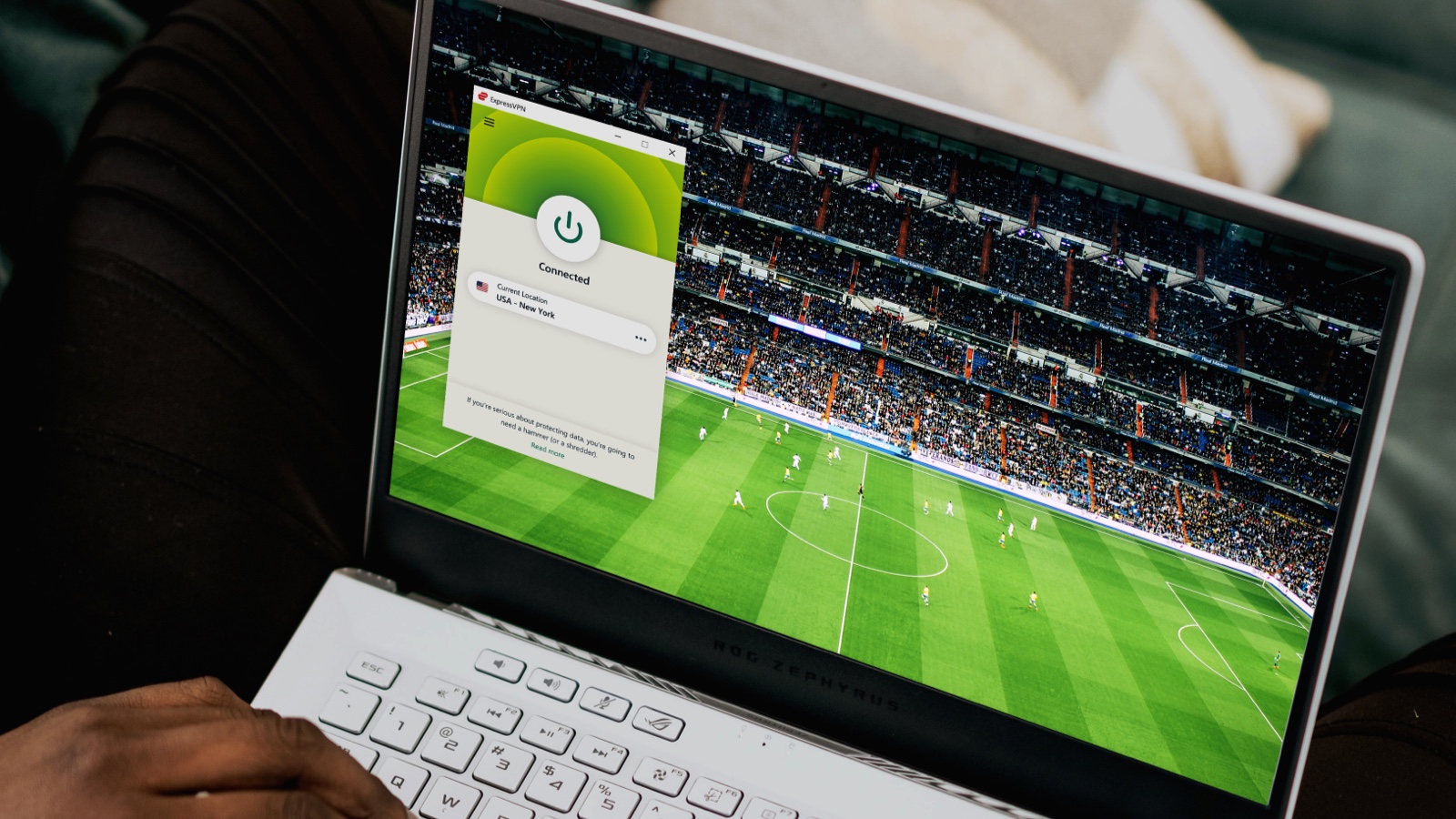 How much should I expect to pay for a VPN?
The vast majority of VPN providers offer very reasonable rates to use their services and certainly less than many streaming services. 
ExpressVPN, for example, has a sliding scale - €12.46 for one month, €9.61 per month for a six month plan, and €6.39 for a 12 month plan. The longer your plan, the more you save, and readers of The Local can get the exclusive offer of 3 extra months free on a 12 months subscription.
Many providers, including ExpressVPN, offer money-back guarantees, so if you aren't completely satisfied with your service within a specified period - usually a month - you can get your money back. 
So where can I watch the games? 
Each country has different broadcasters who have the right to televise games. Many are broadcasting matches free-to-air via a streaming portal, but some do require a paid subscription. 
UK – FREE to air through BBC iPlayer and ITV.
Australia – FREE to air through SBS On Demand.
Ireland – FREE to air through RTE.
USA – Subscription via FOX, Telemundo & Peacock.
Canada – Subscription through Bell Media.
Germany – FREE to air through ZDF and ARD, and subscription via MagentaTV.
France – FREE to air through TFI, and subscription via BeIN Sports.
Italy – FREE to air through RAI.
Netherlands – FREE to air through NOS.
Portugal – FREE to air through RTP.
Sweden – FREE to air through SVT and 4.
Belgium – FREE to air through RTBF (for French-speakers) and VRT (For Dutch speakers).
Denmark – FREE to air through DR, and subscription via DRTV2.
Will I need any other specialist equipment to watch the games? 
Not at all! You can either connect your laptop to your TV via a HDMI cable, or cast media to your television from your mobile device. Then it's time to get your friends together, sit back, and enjoy the world's best teams battling it out in the beautiful game!
Sign up for ExpressVPN now to enjoy 3 extra months FREE in their Black Friday and Cyber Monday sale. Enjoy every World Cup game and all your favourite shows from home!
This content was paid for by an advertiser and produced by The Local's Creative Studio.
See Also