For members
UPDATE: How a cargo train collision is disrupting travel across Germany
Long-distance and regional rail routes have been severely affected by a major collision that occurred on Thursday, with disruption due to last until late November. Here's how passengers across Germany are affected.
Published: 18 November 2022 10:37 CET
Updated: 18 November 2022 15:02 CET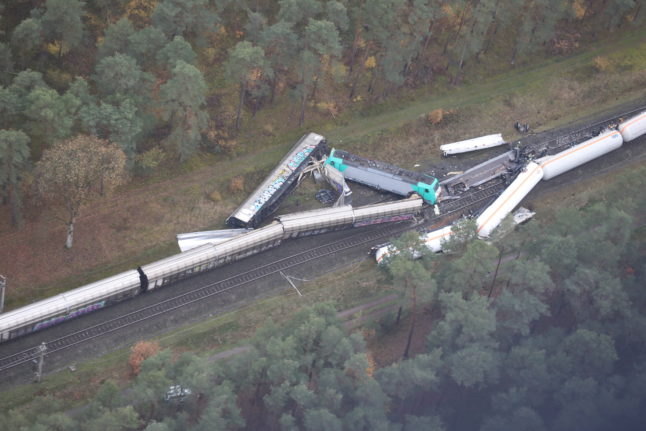 An aerial photo shows the impact of the collision between two cargo trains on Thursday. Photo: picture alliance/dpa/Bundespolizeiinspektion Hannover | ---
For members
5 tips for stress-free train travel in Germany over Christmas
Despite laying on more trains, Germany's national rail operator Deutsche Bahn is still expecting delays and full carriages over the holiday season. Here's what's going on and how you can save money and stress on your travels.
Published: 22 November 2022 10:23 CET
Updated: 27 November 2022 08:42 CET