For members
Surviving winter: 8 tips for enjoying the cold like a true German
Germany's first snow is set to fall on Friday, which means it's time to buckle up for the dark, cold German winter. Here are some tips for getting through the season with a smile on your face.
Published: 17 November 2022 17:23 CET
Updated: 19 November 2022 07:01 CET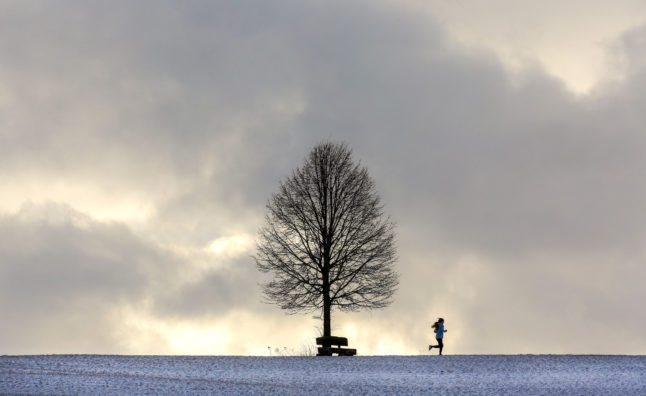 A jogger runs in the morning frost in Baden-Württemberg. Photo: picture alliance/dpa | Thomas Warnack
Snowfall due at the weekend as winter arrives in Germany
After a cold blast at the end of November, winter in Germany is set to begin with yet more snow, making it the perfect time to dig out a puffer coat and get out to Christmas market.
Published: 2 December 2022 12:42 CET