For members
EXPLAINED: 10 ways to save money on your groceries in Germany
With inflation at its highest level in 70 years, consumers in Germany are really feeling the pinch, particularly in the supermarket. Here are some simple tips on how you can save money on your grocery shopping.
Published: 14 November 2022 17:13 CET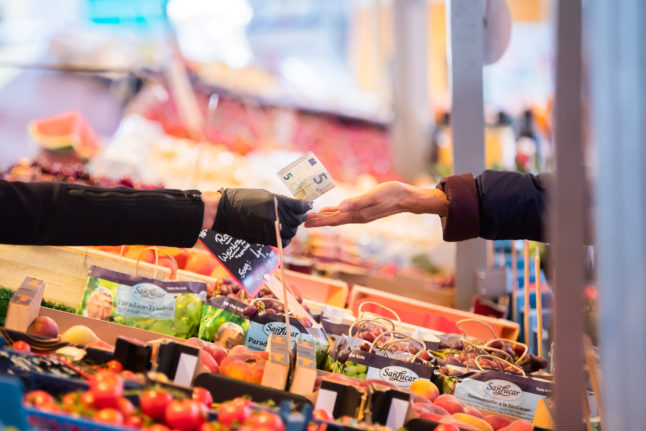 Money is handed over a fruit and vegetable counter at a weekly market in the Schöneberg district of Berlin. Photo: picture alliance/dpa | Christoph Soeder
For members
REVEALED: Germany's planned hardship fund to help with energy bills
The gas and electricity price caps are coming, and the government wants to pay people's energy bills in December - but will that be enough to stop people falling into hardship? Germany's Economics Ministry thinks it won't be and has drafted plans for a new hardship fund. Here's what you need to know.
Published: 30 November 2022 18:14 CET
Updated: 1 December 2022 11:03 CET