For members
What should I do if I get Covid in Germany?
The rules around Covid infections in Germany have changed a lot over the last year, and many people are wondering what they should do if they catch Covid now. We've put together a guide to the latest rules.
Published: 11 October 2022 15:59 CEST
Updated: 17 October 2022 09:22 CEST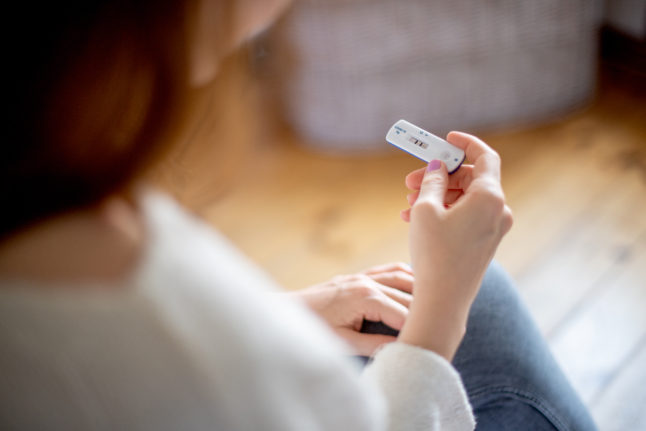 A woman holds a positive antigen test for Covid-19. Photo: picture alliance/dpa/dpa-tmn | Zacharie Scheurer
Bavaria signals end to compulsory masks on public transport
Bavaria's state premier Markus Söder (CSU) has announced plans for a "prompt" end to mandatory masks on buses and trains.
Published: 23 November 2022 11:29 CET