For members
What you need to know about Germany's points-based immigration plans
Germany wants to make it easier for non-EU citizens to enter the country to help combat the shortage of skilled workers with the so-called "opportunity card". Here's what you need to know.
Published: 9 September 2022 11:46 CEST
Updated: 9 September 2022 16:52 CEST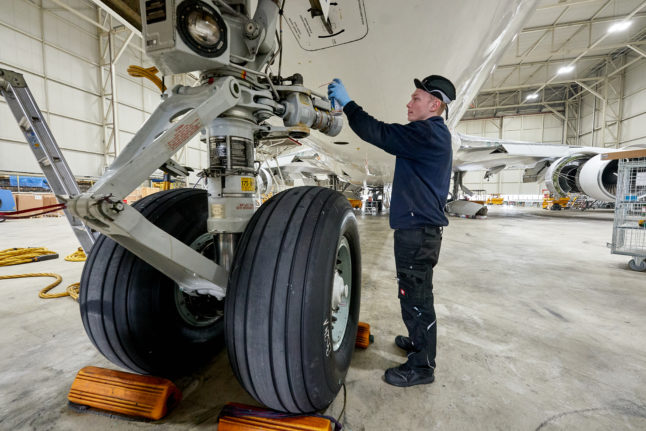 Sigudur, a native of Iceland, checks the landing gear of a Boeing 747 at the Haitec aircraft shipyard in Hahn. Germany is struggling with a skilled worker shortage. Photo: picture alliance/dpa | Thomas Frey
German business leaders back proposed citizenship reforms
The latest proposals for reforming German citizenship law have triggered a controversial debate in Germany. But business experts are in support of the changes.
Published: 29 November 2022 16:48 CET
Updated: 30 November 2022 09:00 CET