In Germany, Queen Elizabeth II was a figure who invoked both respect and admiration from the general public, in German media, and from the country's politicians.
Even in German, newspapers generally referred to her as "Die Queen" instead of the German language "Die Königin."
Public broadcaster ARD prepared a nearly 30-minute documentary about the Queen ahead of her Platinum Jubilee earlier this year.
READ ALSO: Germany hails Queen Elizabeth as 'symbol of reconciliation' after two world wars
The morning after the Queen's passing, the high-circulating Bild put out a full front-page tribute, saying "the world weeps for the Queen."
Die @bild Titelseite von morgen. pic.twitter.com/g83U8gOnjD

— Johannes Boie (@johannesboie) September 8, 2022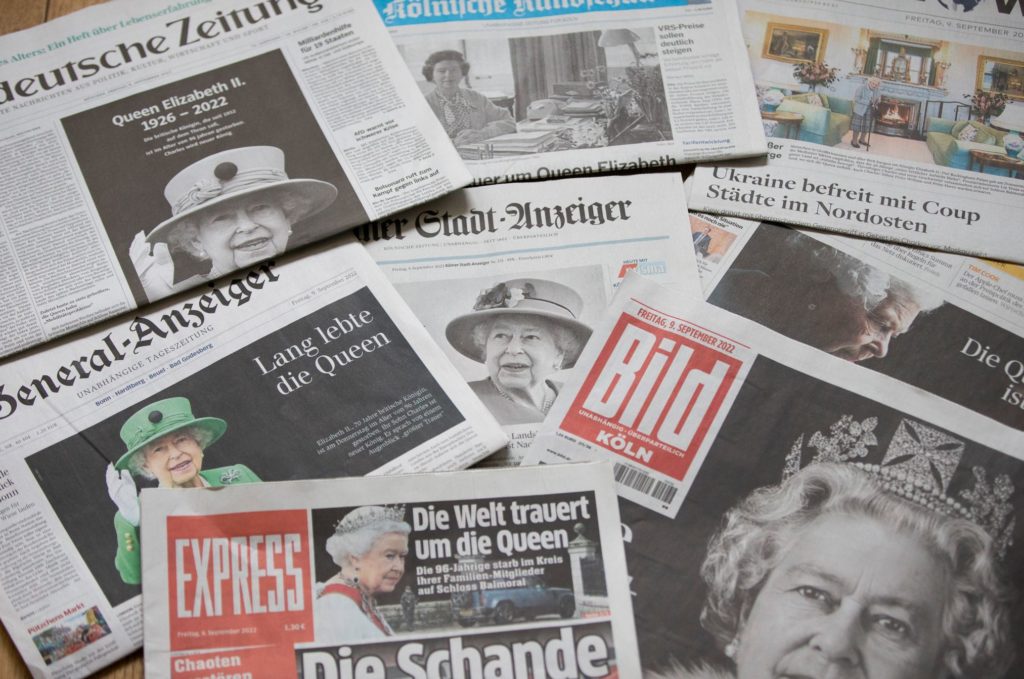 German newspapers on 9 September 2022 following the passing of Queen Elizabeth II. Photo: picture alliance/dpa | Thomas Banneyer
German Parliament observed a minute of silence while Berliners left flowers at the nearby British Embassy, to pay tribute to a British monarch considered a close friend of Germany.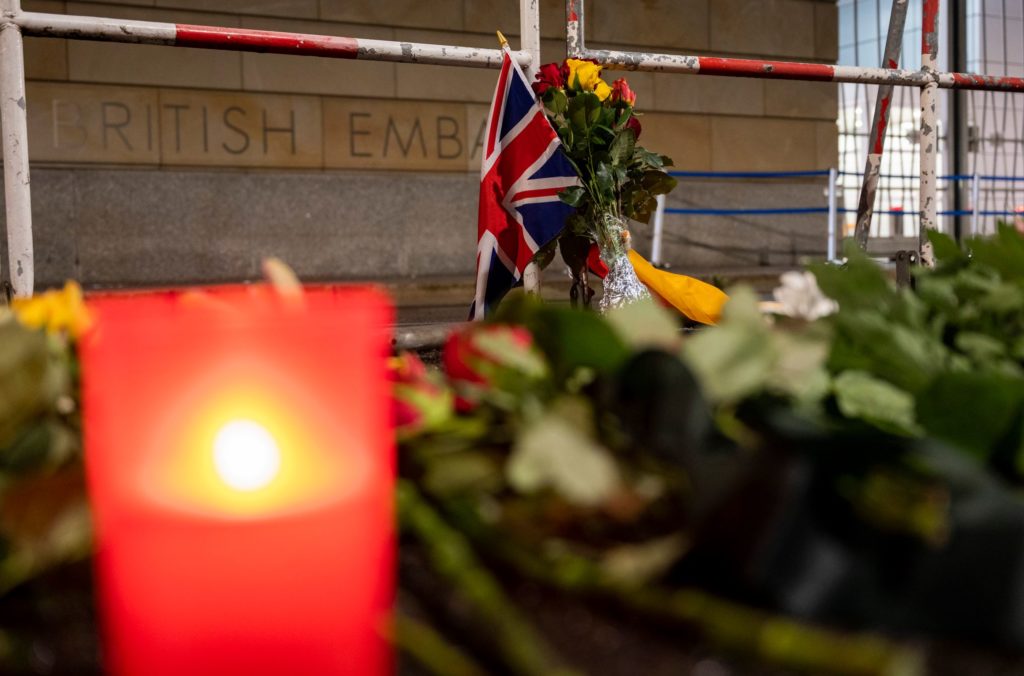 Mourners left candles and flowers at the British Embassy in Berlin shortly after news of Queen Elizabeth II's passing. Photo: picture alliance/dpa | Christophe Gateau
Chancellor Olaf Scholz tweeted that the Queen was an inspiration to millions, including people in Germany, noting both her commitment to British-German reconciliation after WWII and her "wonderful sense of humour".
Wir trauern um Queen Elizabeth II. Sie war Vorbild und Inspiration für Millionen, auch hier in Deutschland. Ihr Einsatz für die deutsch-britische Aussöhnung nach den Schrecken des Zweiten Weltkrieges bleibt unvergessen. Sie wird fehlen, nicht zuletzt ihr wundervoller Humor. pic.twitter.com/5HzY8ItUtu

— Bundeskanzler Olaf Scholz (@Bundeskanzler) September 8, 2022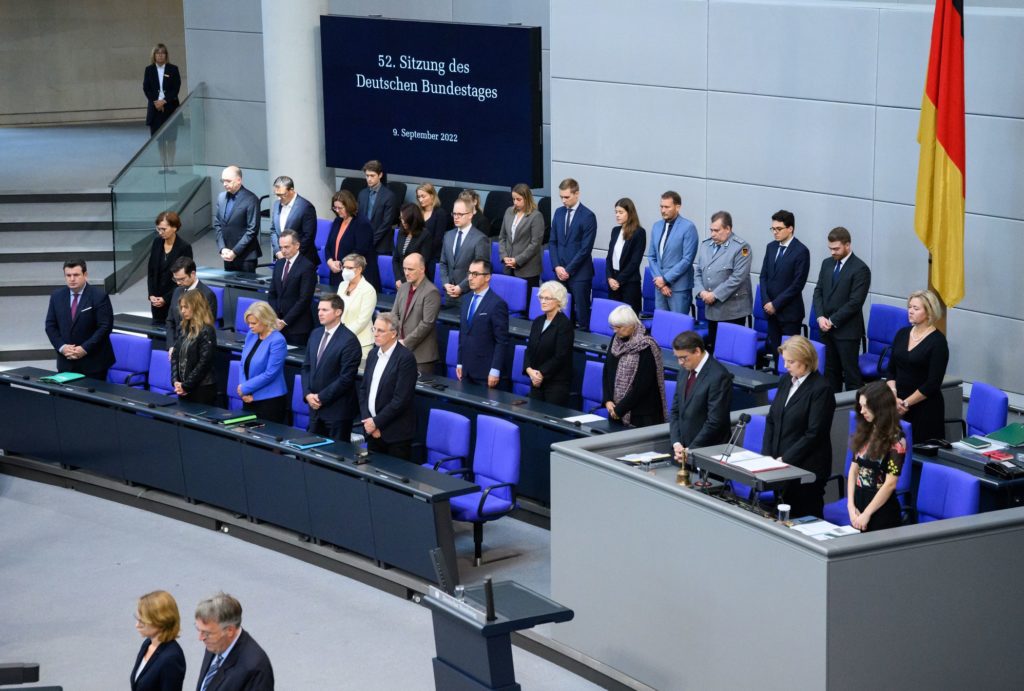 The German Bundestag observes a minute of silence in honour of Queen Elizabeth II on 9 September 2022. Photo: picture alliance/dpa | Bernd von Jutrczenka
During her 70-year reign, the Queen made five state visits to Germany – one of the highest totals of any non-Commonwealth country. Her first visit in 1965 included 18 German cities in 10 days, during a trip widely seen as a major step in reconciliation between the UK and Germany only 20 years after WWII.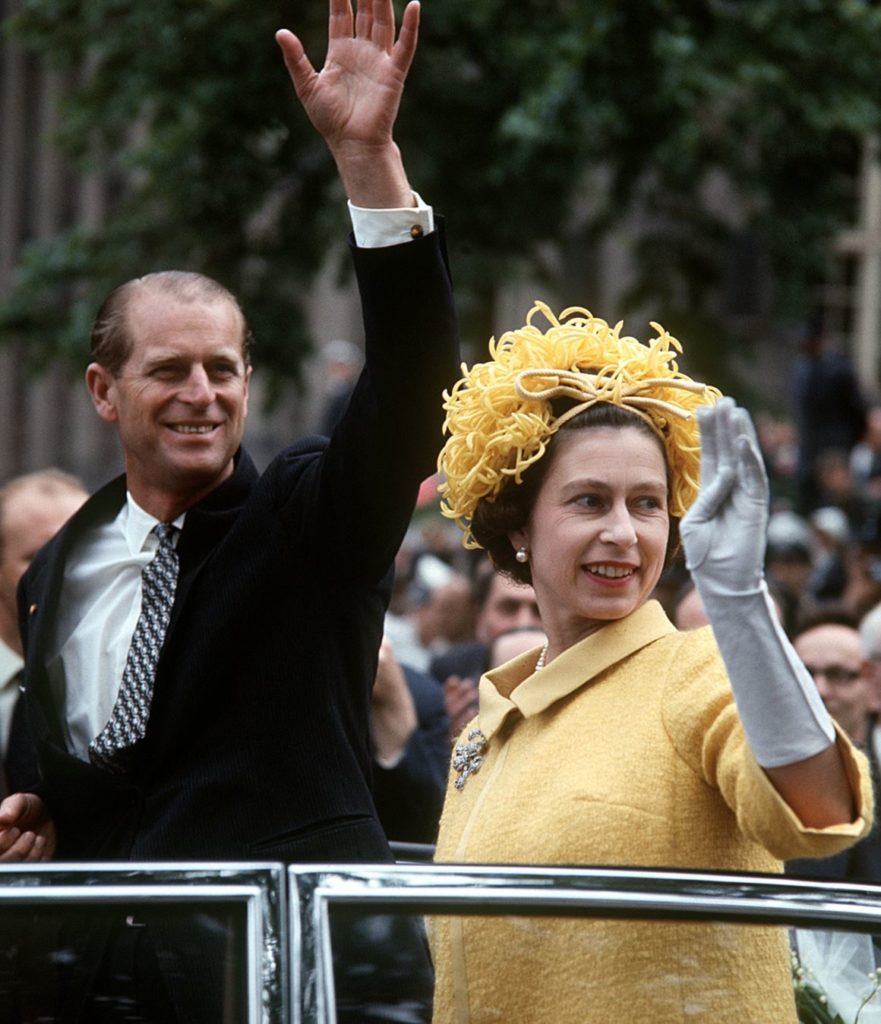 Queen Elizabeth II and Prince Philip visit West Berlin in 1965 on their first state visit to Germany. Photo: picture alliance / dpa | Konrad Giehr
Berlin newspapers in particular, noted the special significance of the Queen's trip to West Berlin in 1965, seeing the Wall for herself. Der Tagesspiegel wrote of her "special relationship" to the city. Berliner Morgenpost called her "a great friend to the city" and wrote "Berlin loves the Queen."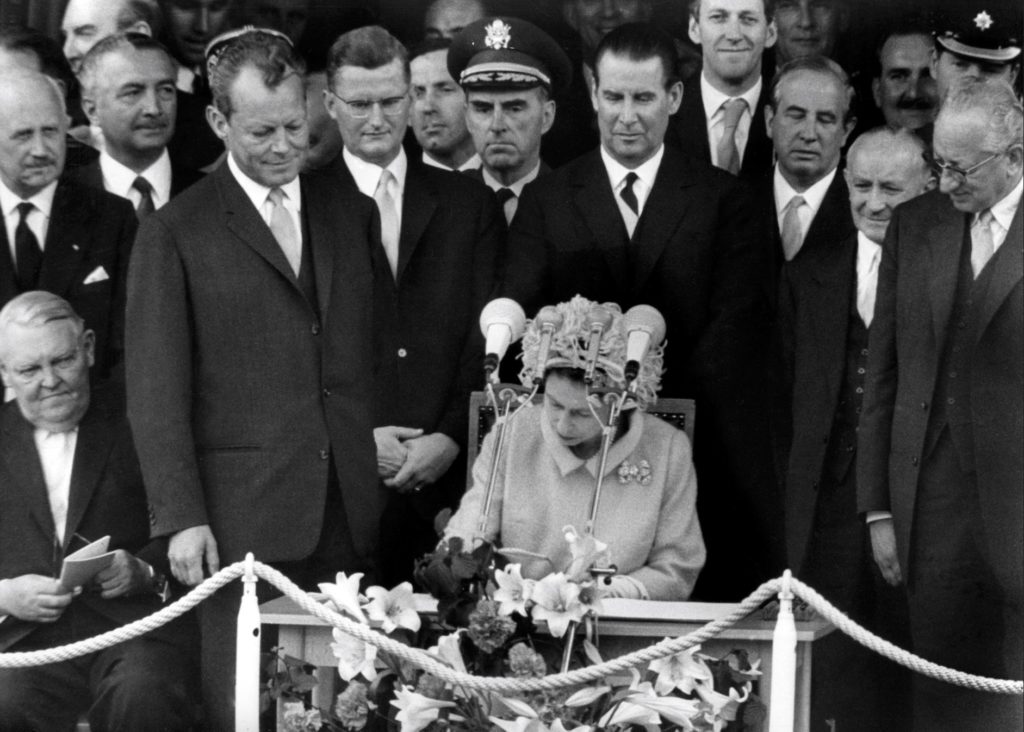 Queen Elizabeth II signs West Berlin's golden book at Rathaus Schöneberg in 1965. Photo: picture alliance / dpa | dpa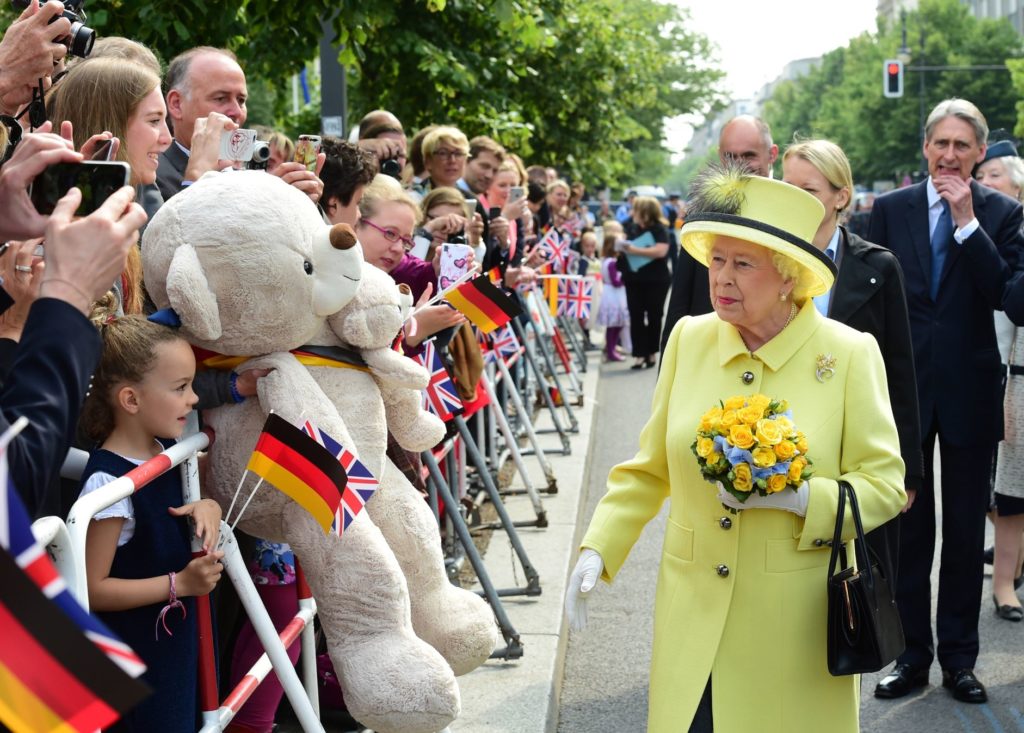 Queen Elizabeth II greets crowds gathered near Berlin's Brandenburg Gate on her final state visit to Germany in 2015. Photo: picture alliance/dpa/AFP pool | John Macdougall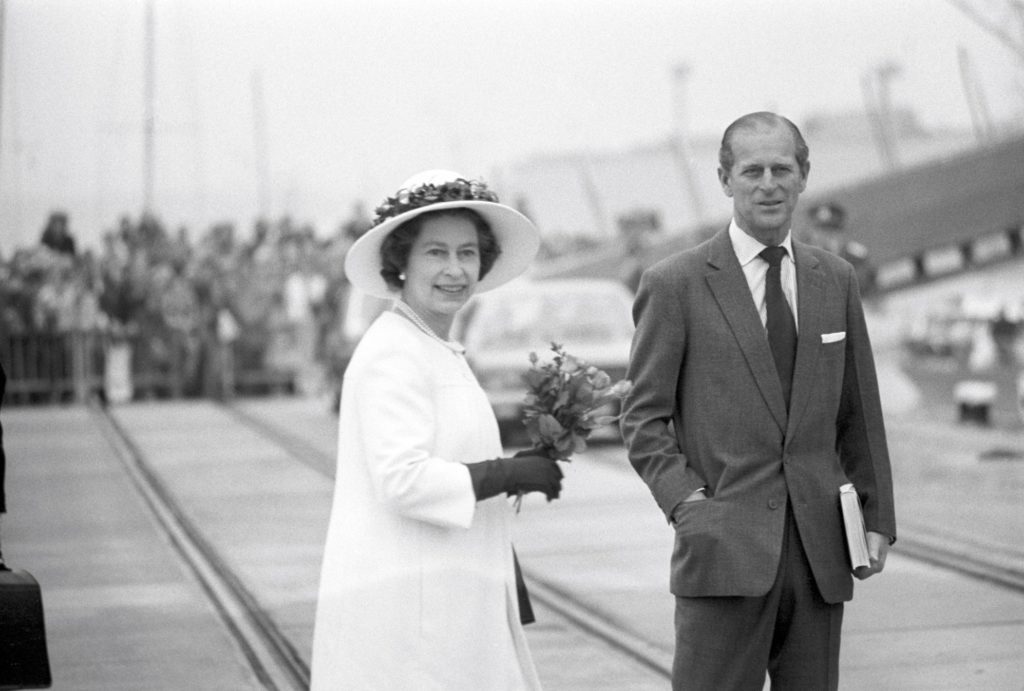 Queen Elizabeth II and Prince Philip visit Kiel Harbour in 1978. Photo: picture alliance / Georg Spring/dpa | Georg Spring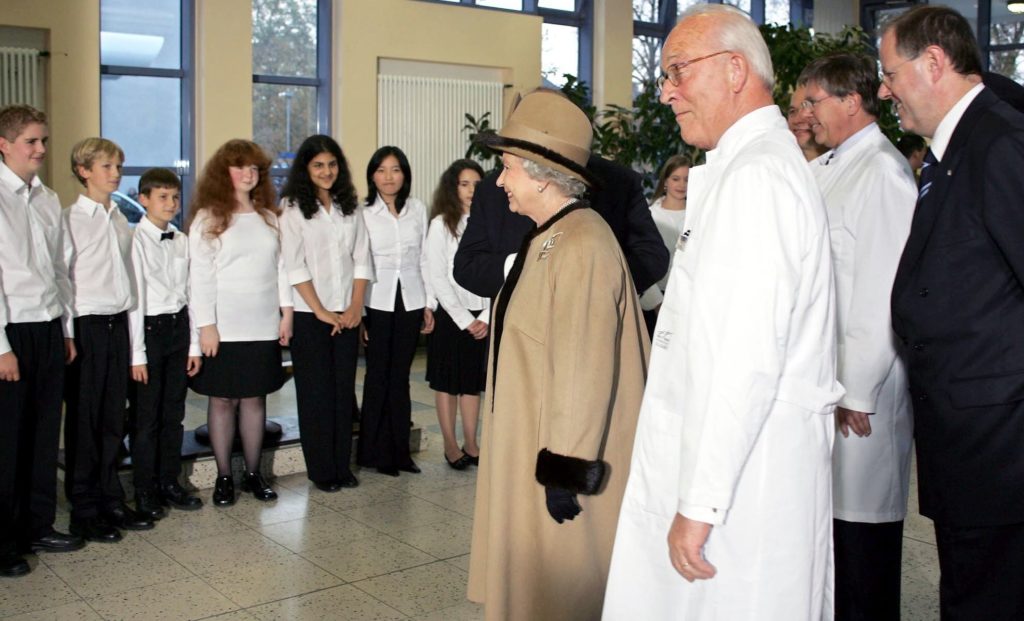 Queen Elizabeth II listens to a choir at a Düsseldorf children's hospital in 2004, before visiting a few patients without the cameras. Photo: picture-alliance / dpa/dpaweb | Martin_Meissner
In London too, the Queen has received several German dignitaries over the course of her reign. Most recently, long-serving former Chancellor Angela Merkel visited the Queen at Windsor Castle in 2021.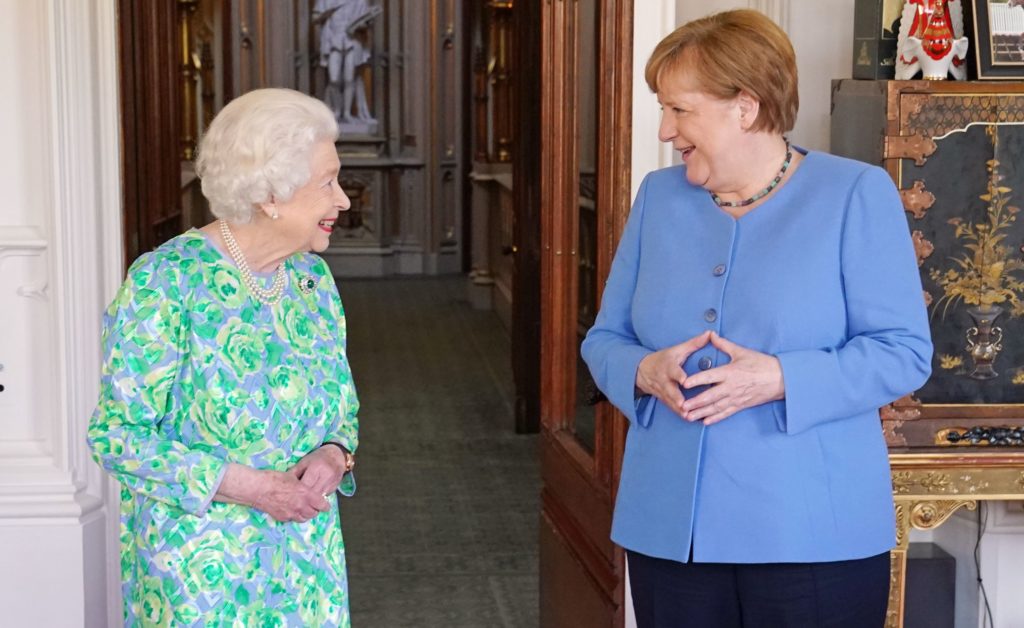 Then German Chancellor Angela Merkel visits Queen Elizabeth II at Windsor Castle during a state visit to the UK in 2021. Photo: picture alliance/dpa/PA Wire | Steve Parsons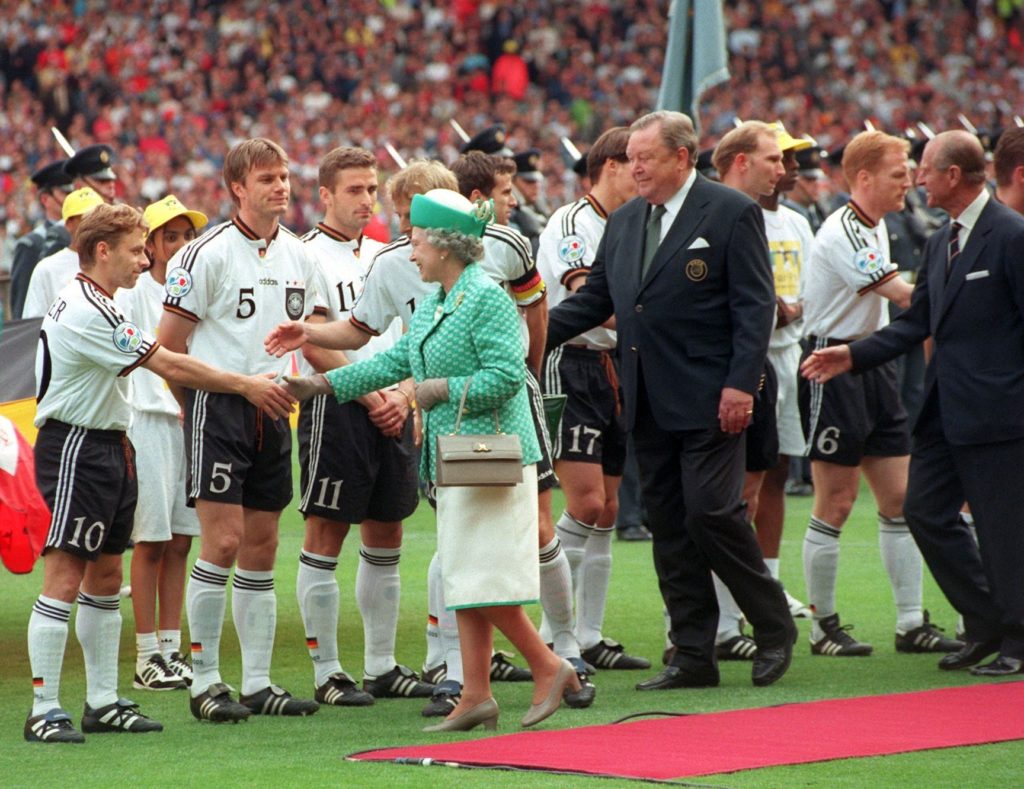 Queen Elizabeth II greets the German Football team before the 1996 Euro final at Wembley Stadium in London. Photo: picture alliance / dpa | Bernd Weissbrod
In Germany, flags remain at half-mast around the country.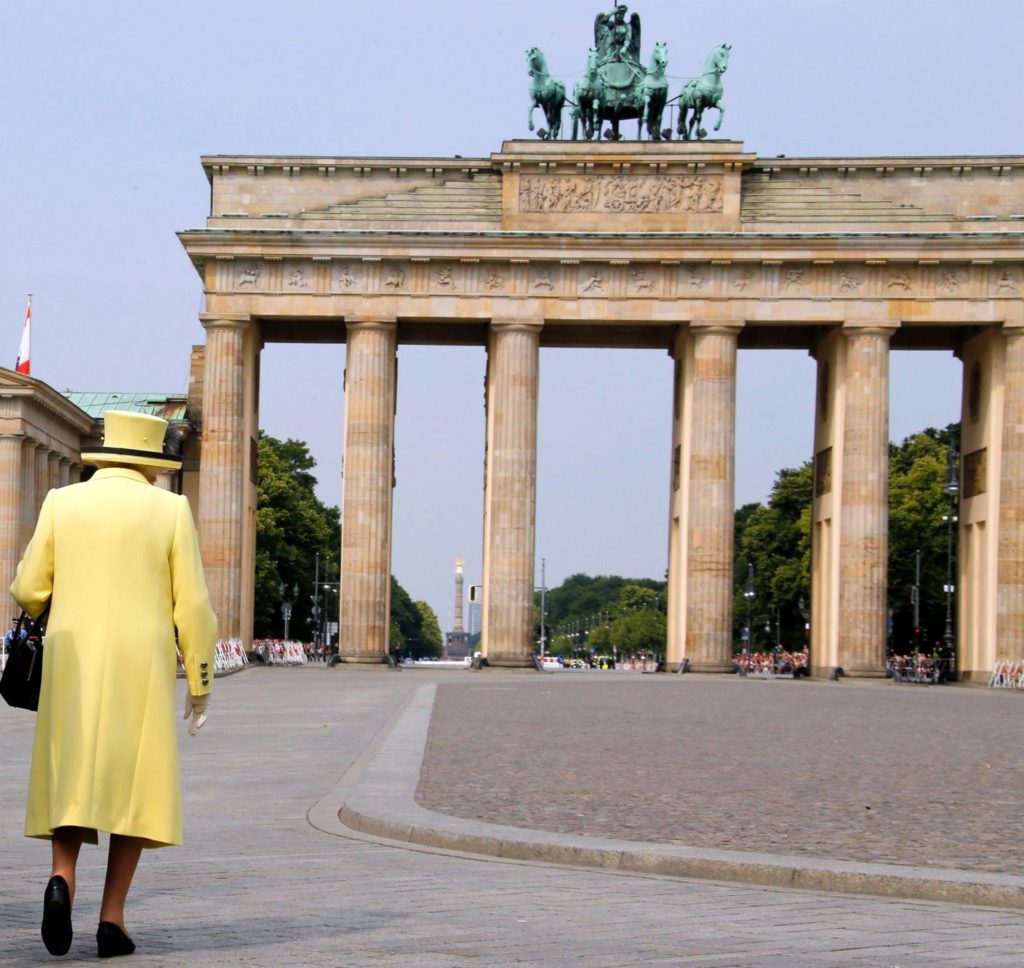 Queen Elizabeth II walks Berlin's Brandenburg Gate on her final state visit to Germany in 2015. Photo: picture alliance/dpa/REUTERS POOL/EPA | Fabrizio Bensch
Manual widget for ML (class="ml-manual-widget-container")