For members
What we know so far about the successor to Germany's €9 ticket
In a €65 billion relief package announced on Sunday, the German government confirmed that a successor to the €9 ticket was on its way - but a lot is still up in the air. Here's what we know so far about the next travel deal.
Published: 5 September 2022 12:19 CEST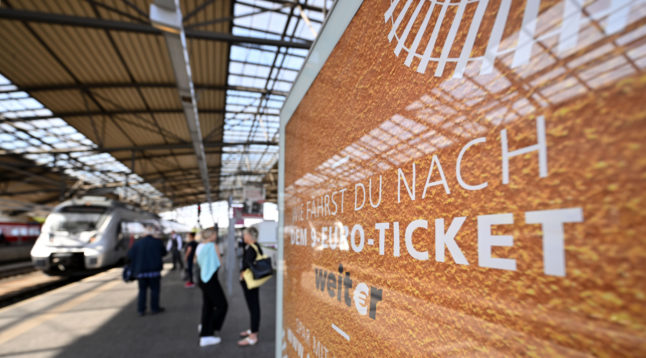 A billboard in Erfurt Hauptbahnhof advertises the €9 ticket. Photo: picture alliance/dpa | Martin Schutt
For members
EXPLAINED: How will Berlin's new €29 transport ticket work?
Germany's capital launched its follow-up to the €9 ticket on Tuesday, but the ticket will only be valid for those with subscriptions. Here's what you need to know.
Published: 27 September 2022 11:03 CEST