For members
Passports: What are the post-Brexit rules for dual-nationals travelling in Europe?
People who have more than one citizenship often hold multiple passports, so what does this mean for crossing borders? Here's what you should know.
Published: 1 September 2022 17:18 CEST
Updated: 4 September 2022 09:11 CEST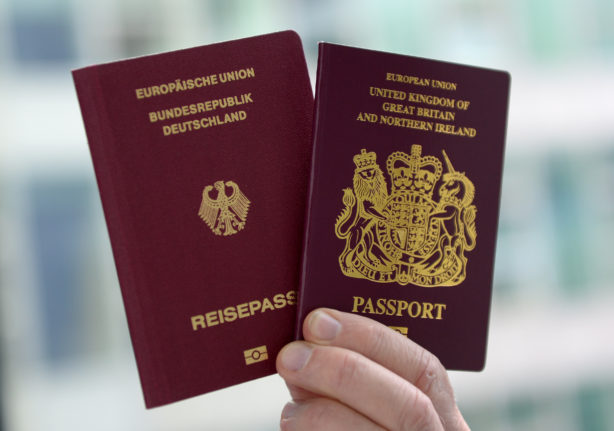 A person holds a German and British passport. Photo: picture alliance / Britta Pedersen/dpa-Zentralbild/dpa | Britta Pedersen
UPDATE: When will Germany's €49 ticket start?
Germany announced a €49 monthly ticket for local and regional public transport earlier this month, but the hoped-for launch date of January 2023 looks increasingly unlikely.
Published: 28 November 2022 10:20 CET
Updated: 30 November 2022 16:17 CET