For members
End of €9 ticket and fuel cuts – Germany says goodbye to cheap travel
For the last few months, Germans have enjoyed lower-cost travel thanks to the €9 ticket and a tax cut on fuel. But from September 1st, the two initiatives come to an end. Here's what you need to know.
Published: 31 August 2022 14:26 CEST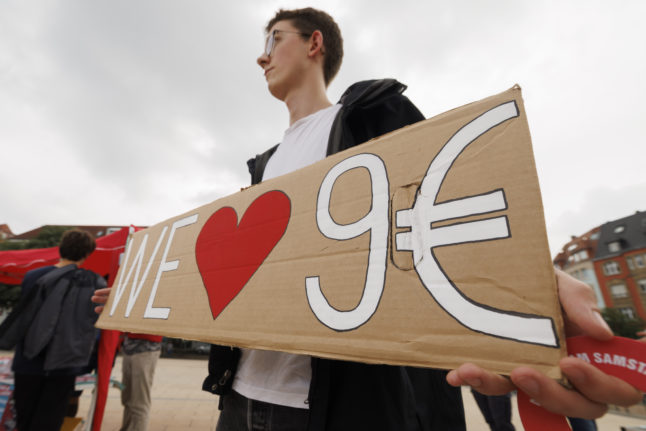 A young man in Stuttgart holds a self-painted sign saying "We love €9". Photo: picture alliance/dpa | Julian Rettig
UPDATE: When will Germany's €49 ticket start?
Germany announced a €49 monthly ticket for local and regional public transport earlier this month, but the hoped-for launch date of January 2023 looks increasingly unlikely.
Published: 28 November 2022 10:20 CET
Updated: 30 November 2022 16:17 CET