For members
Living in Germany: Pretzels, wine season and back to 'home office'?
In our weekly roundup for Germany we look at plans to introduce working from home again over autumn/winter, wine growing regions and the cultural significance and history of the pretzel.
Published: 29 August 2022 12:34 CEST
Updated: 29 August 2022 14:49 CEST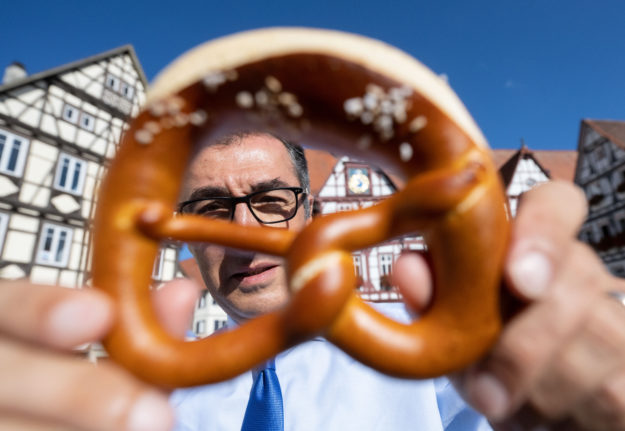 Agricultural Minister Cem Özdemir shows a pretzel. Photo: picture alliance/dpa | Marijan Murat
For members
Living in Germany: Long-distance train boost, confusing kitchens and Hanover highlights
In our weekly roundup about life in Germany we look at plans to invest in the train network, the perplexing lack of kitchens in German flats, the arrival of Herbst and some cool things about Hanover.
Published: 26 September 2022 10:55 CEST