For members
10 surprising German laws foreigners need to know
Germans have high expectations when it comes to abiding by the rules, but not all of them are well-known to non-natives. Accidentally breaking some of the following laws could land you in big trouble – or cost you a lot of money.
Published: 26 August 2022 17:22 CEST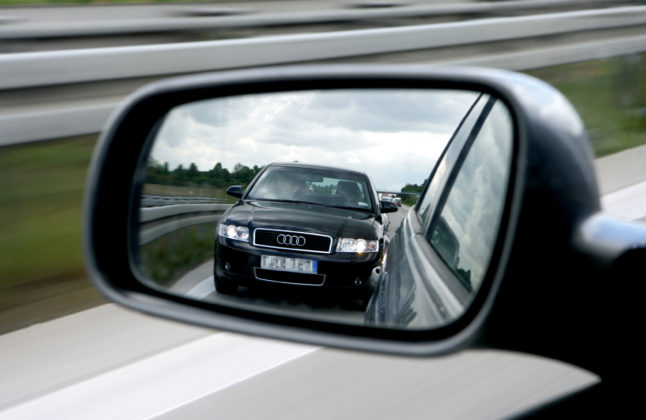 A tailgater can be seen in the wing mirror of a car traveling at on the A12 in Brandenburg. Photo: picture alliance / Patrick Pleul/dpa-Zentralbild/dpa | Patrick Pleul
For members
Fact check: Is Germany really such a car-obsessed country?
From major manufacturers like BMW and Volkswagen to the world-famous Autobahn, Germany is said to be a country that loves its cars - but how much truth is there behind the stereotype?
Published: 12 November 2022 08:57 CET