For members
Living in Germany: Energy levy, lazy pig-dogs and a big bend in Saarland
In our weekly roundup, The Local Germany team looks at how energy bills are increasing, pig-dog insults, tourist spots in Saarland and cultural etiquette when it comes to birthdays.
Published: 8 August 2022 12:47 CEST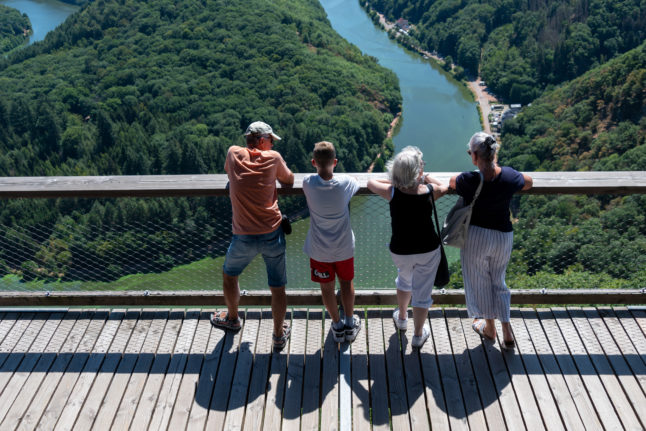 Tourists check out the view in Saarland. Photo: picture alliance/dpa | Harald Tittel
For members
Living in Germany: Keeping track of working hours, rude AfD sweets and Miniatur Wunderland
In our weekly roundup about life in Germany we look at the effect a recent court ruling could have on working life, weird political sweets, the leaning tower of Gau-Weinheim and Hamburg's cool model wonderland.
Published: 19 September 2022 09:26 CEST