For members
EXPLAINED: The German industries 'most affected' by skilled worker shortage
Germany's shortage of skilled workers has reached a new high with almost half of firms struggling with staff shortages, according to a survey.
Published: 2 August 2022 12:57 CEST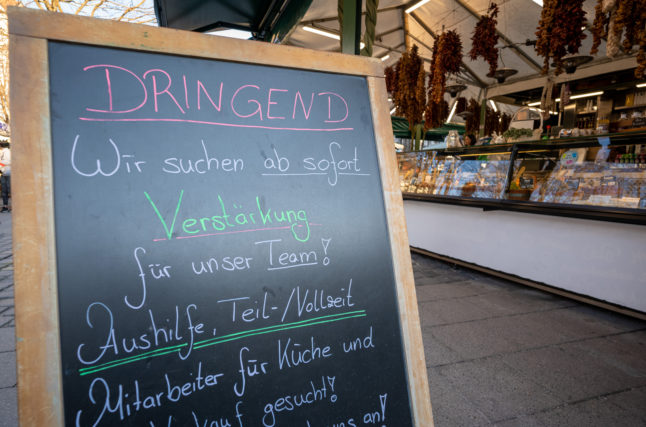 A sign at a Munich store says they are looking for staff urgently. Photo: picture alliance/dpa | Peter Kneffel
Energy crisis to labour shortage: Five challenges facing Germany right now
From Russia's war on Ukraine putting an end to cheap energy to a lack of staff in several industries and rising inflation, here are five challenges causing Germany's economy to become unstable.
Published: 29 July 2022 15:13 CEST