For members
Why is flying in Germany so expensive and chaotic right now?
Flying in Germany - and elsewhere in Europe - is very stressful this summer and more expensive than usual. We break down what's going on.
Published: 21 July 2022 11:29 CEST
Updated: 23 July 2022 06:54 CEST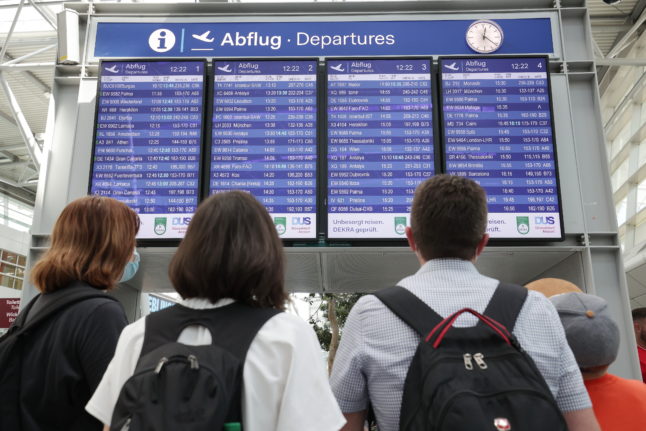 Travellers stand in front of a departure board at Düsseldorf airport. Photo: picture alliance/dpa | David Young
'Horrible queues': What Frankfurt airport is really like this summer
A recent survey placed two German airports among the worst in the world this summer for delayed flights. The Local readers told us Frankfurt airport is particularly bad.
Published: 8 August 2022 17:24 CEST