For members
EXPLAINED: How long will the flight chaos in Germany last?
With thousands of flight cancellations, staff shortages and missing luggage, it seems that Germany's air travel problems are not easing off. Here's a look at what to expect this summer.
Published: 19 July 2022 12:58 CEST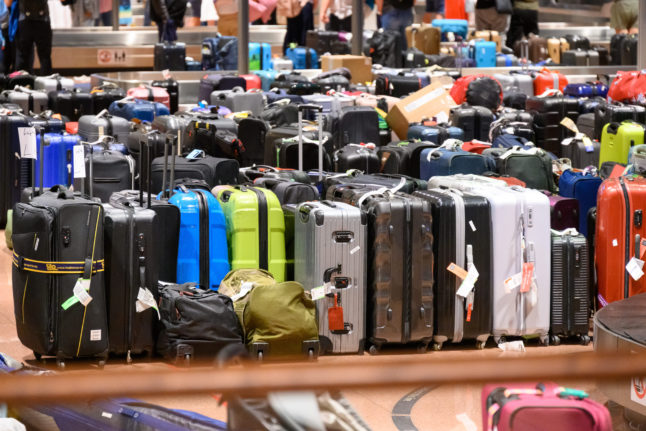 Numerous suitcases are stored in the baggage claim area at Hamburg Airport. Photo: picture alliance/dpa | Jonas Walzberg
'Horrible queues': What Frankfurt airport is really like this summer
A recent survey placed two German airports among the worst in the world this summer for delayed flights. The Local readers told us Frankfurt airport is particularly bad.
Published: 8 August 2022 17:24 CEST