For members
Has Germany's €9 rail ticket been a success?
While prominent politicians have been hailing the sup cheap €9 rail deal as a triumph, trade unions have complained that the Germany-wide discount travel card caused chaos.
Published: 18 July 2022 14:14 CEST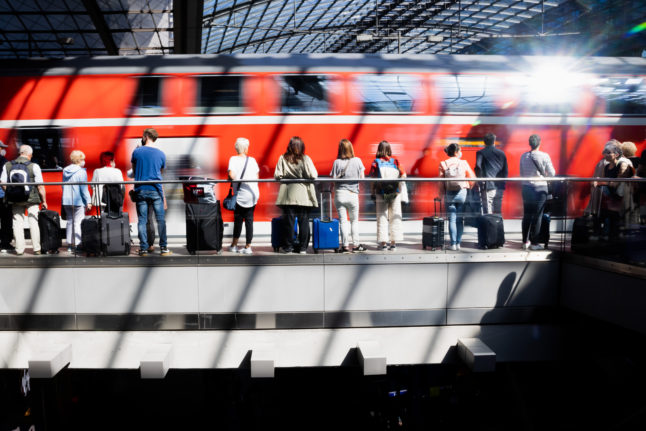 Passengers wait on the track at Berlin Central Station as a regional express train arrives. Photo: picture alliance/dpa | Christoph Soeder
Yes, train travel across Europe is far better than flying – even with kids
Hoping to do his bit for the planet, perhaps save some money and avoid spending any time in airports, The Local's Ben McPartland decided to travel 2,000km with his family across Europe by train - not plane. Here's how he got on on and would he recommend it?
Published: 11 August 2022 11:55 CEST