For members
Thrifty Swabians and haughty Hamburgers: A guide to Germany's regional stereotypes
Punctual, organised, lovers of beer... we all know the stereotypes about Germans. But how well do you know the stereotypes for each of the German regions?
Published: 8 July 2022 17:20 CEST
Updated: 11 August 2022 15:13 CEST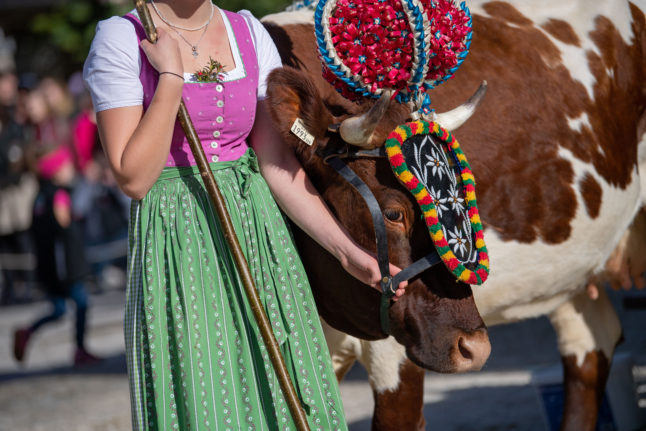 A woman in traditional Bavaria dress stands next to a garland-clad cow in Berchtesgaden, Bavaria. Photo: picture alliance/dpa | Lino Mirgeler
For members
Surviving winter: 8 tips for enjoying the cold like a true German
Germany's first snow is set to fall on Friday, which means it's time to buckle up for the dark, cold German winter. Here are some tips for getting through the season with a smile on your face.
Published: 17 November 2022 17:23 CET
Updated: 19 November 2022 07:01 CET