For members
Reader question: Can I get a second Covid booster jab in Germany?
The number of Covid infections in Germany is rising. Some people are wondering if they can - or should - get a second booster jab if their previous vaccination was several months ago.
Published: 6 July 2022 12:52 CEST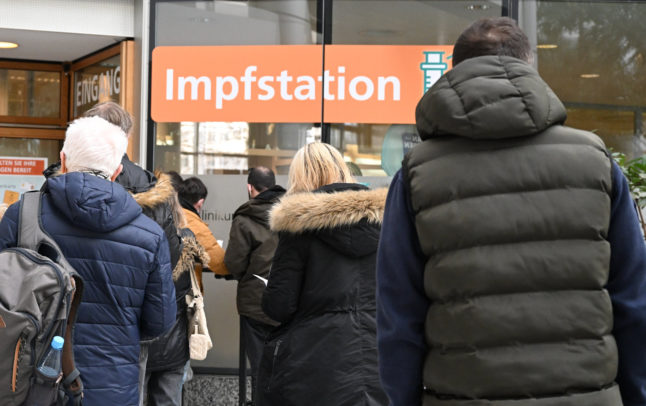 People queue for a Covid vaccination in Stuttgart in winter. Photo: picture alliance/dpa | Bernd Weißbrod
Omicron vaccines to arrive in Germany in September, says Health Minister
German Health Minister Karl Lauterbach says vaccines adapted to target the Covid variant Omicron could arrive in Germany in September.
Published: 12 August 2022 13:09 CEST