Presented by FVAP.gov
Can you guess how many Americans abroad voted in the last US midterms?
Across Europe there are many Americans living and working, enjoying the lifestyle, sights and culture that their adopted home has to offer. However, things don't stand still back in the United States.
The US is only months away from the 2022 midterm elections, and for US citizens abroad, voting is easier than you think. Here's how to have a say in the future of your hometown, state and country.
What are the midterms, and why do they matter?
Unlike the Presidential elections, the midterm elections determine state representation in Congress and a number of state-level offices – this year all of the seats in the House of Representatives, a third of the Senate, 36 state governors and 30 state attorney generals will be elected by the people. 
The results of the midterms can have a large impact on the make-up of the House of Representatives and the Senate, changing the kinds of laws the governing administration is able to pass in the next two (the term of a representative) to six (the term of a senator) years.
As we have seen in the news recently, such laws can have significant implications for the rights of friends and family in the United States. 
This year, the US midterm elections are held on the 8th of November. 
For U.S. citizens living overseas who want to have a say in the future of their hometown, city and state, it is important to know how to navigate the absentee voting process for midterm elections. 
However, voter turnout from overseas is traditionally very low. According to the 2018 Overseas Citizen Population Analysis Report, only 13.9% of eligible voters from Germany participated in the last midterm elections, while in France, only 4.9% voted. 
U.S. citizens abroad who did not return a voted ballot reported having difficulties completing the process, or not being able to get their ballot in time to vote. We're breaking down the absentee voting process into two, straightforward steps you can follow to make sure you have plenty of time to send your ballot back to the States — no matter where you're voting from.
The 2022 midterm elections are approaching – time to request your absentee ballot.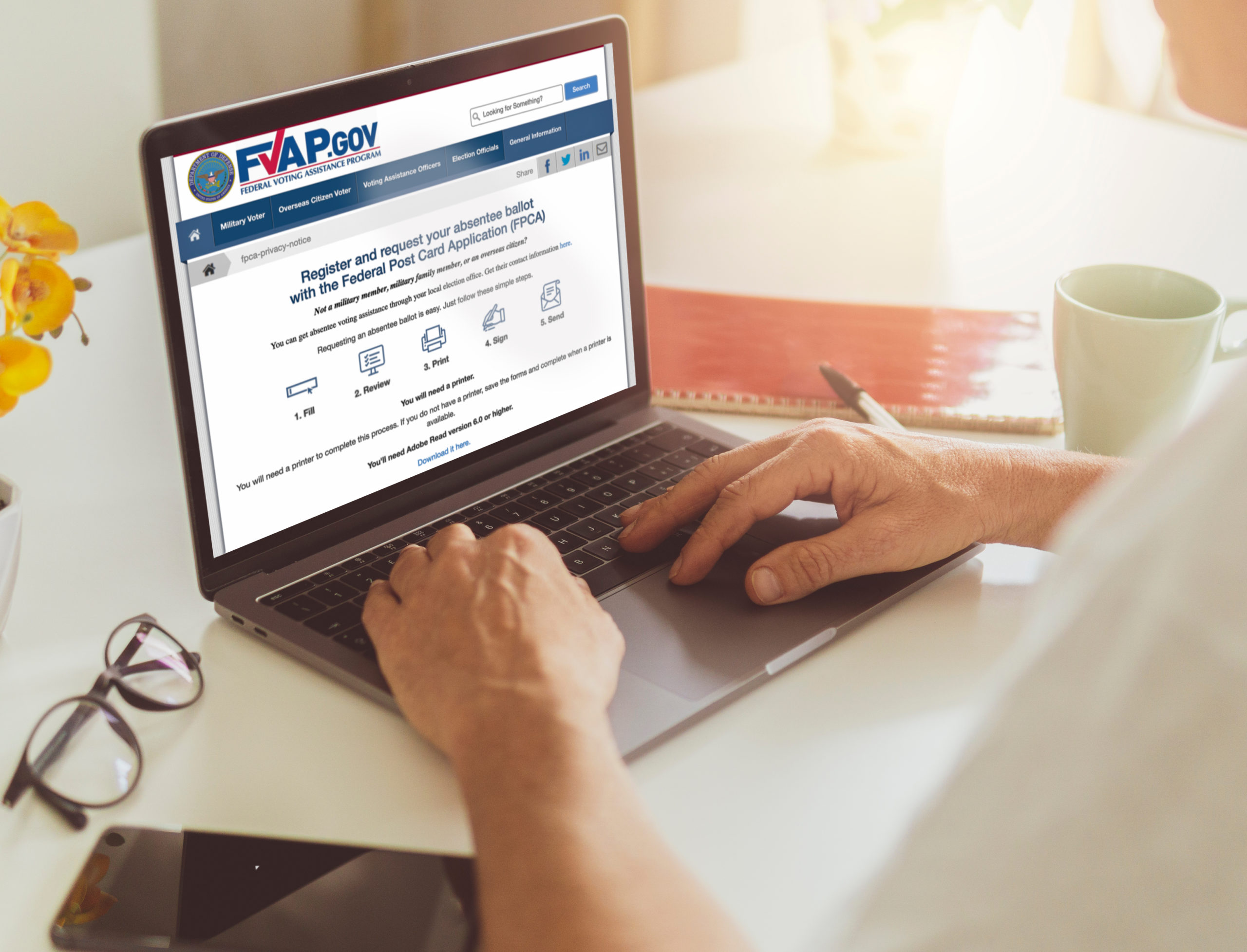 How can I vote in the midterms from overseas?
Whereas many Americans located in the United States only need to show up on Election Day to cast their vote, the process begins earlier for U.S. citizens living abroad. As voting for American citizens abroad is largely conducted via post, the process has checks and balances to ensure the security and integrity of the vote, which means that you need to begin the process far in advance. 
Your first step should be to visit the website of the Federal Voting Assistance Program, to start the process of registering to vote and requesting your absentee ballot. 
"It's incredibly easy to vote absentee (and I would argue even easier than voting in person). The city clerk of the last US town you lived in is your lifeline. Mine even emailed me a few weeks back reminding me to register to vote for the upcoming elections this fall."   - Hannah Houseworth, Michigan, now in France
Their Online Assistant will help you through the process of registering, if you are not already, and filling out your ballot request, or Federal Post Card Application (FPCA)– which takes around two minutes to complete. When filling out the form, you can select the option to receive your blank ballot electronically to speed up the process.
From there, you'll send your FPCA to your state's election office by mail, fax or even email, depending on your state's submission guidelines. FVAP recommends submitting your FPCA by the 1st of August.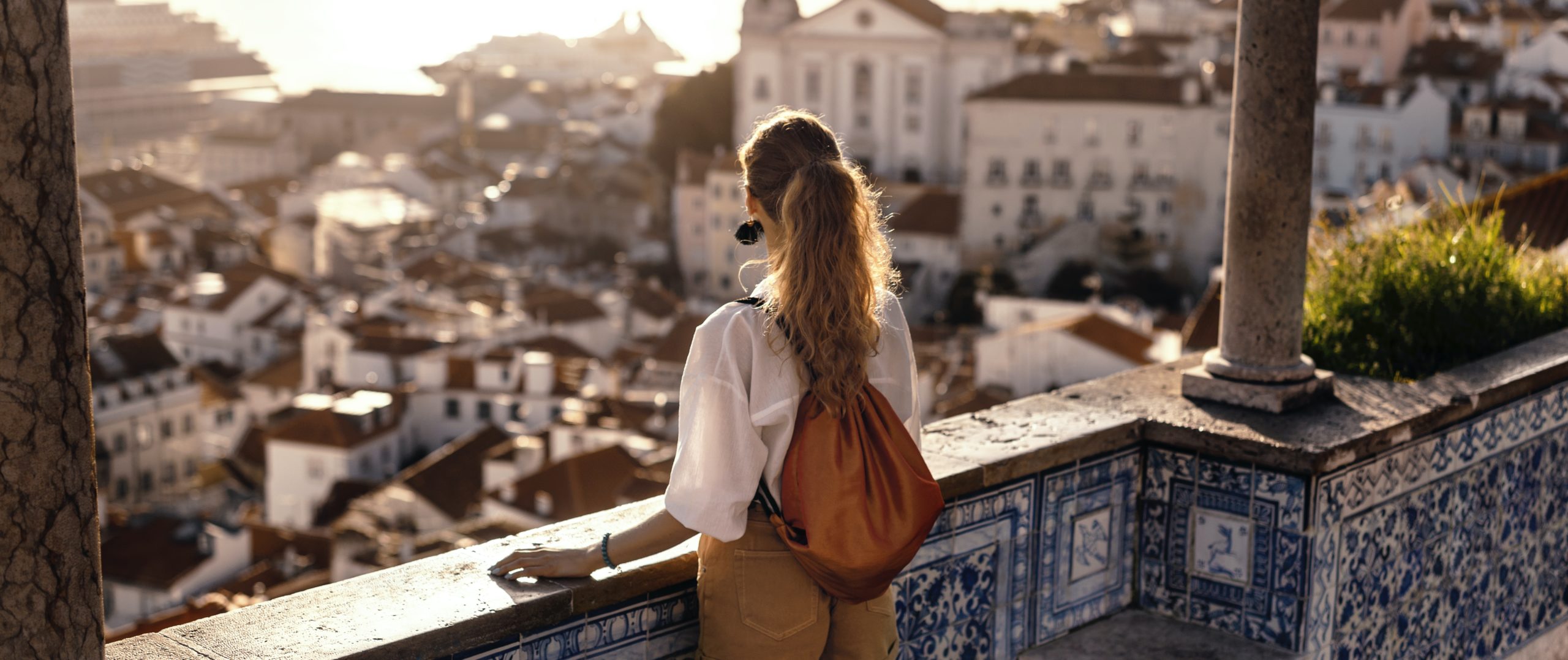 The second step is to vote as soon as your blank ballot arrives. If you chose to receive your ballot electronically via the FPCA, you should receive it the day ballots are sent by your state's election office: the 24th of September.  FVAP recommends U.S. citizens living overseas send their voted ballots back by the 24th of October to ensure your election office receives them in time. 
What is my voting residence? 
Your voting residence is the last address you had in the United States immediately prior to leaving for overseas. More information can be found here. 
"Easy-peazy. California sends me an email telling me my ballot's on its way, I receive my ballot and voter guide via snail mail, I send the ballot back, and I get an email confirmation when they've received and counted it.
In-between all of that, I get friendly reminders from the state reminding me to send my ballot." - Sarah Saromanos, California, now in France
Is voting by mail from overseas safe and secure?
Voting by mail from overseas is extremely secure, and upon receiving your ballot, there are a number of security measures undertaken not only to protect your vote but to ensure that it matches your identity. 
Furthermore, none of your personal information is saved while using FVAP's Online Assistant to request an absentee ballot. You can be sure that you are not sharing your private data with any third parties at any point in the process. 
Voting this November is not only secure but there are a number of resources available to help you every step of the way. 
Get started today. Register and request your absentee ballot to vote in US midterm elections with the FPCA.
This content was paid for by an advertiser and produced by The Local's Creative Studio.
See Also