For members
'Appointments in English': How Germany wants to attract talent from abroad
Germany's Free Democrats have put forward a programme to help encourage immigration and attract skilled workers. Among the proposals is for English to be introduced as an official language in German local government authorities.
Published: 5 July 2022 16:11 CEST
Updated: 9 July 2022 05:47 CEST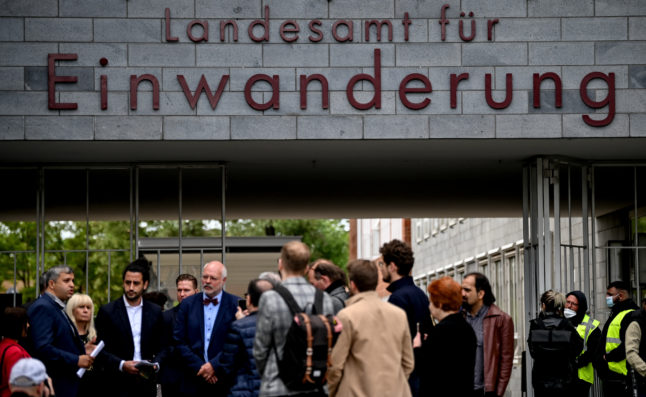 People stand in front of Berlin's Office for Immigration in May 2022. Photo: picture alliance/dpa | Britta Pedersen
For members
EXPLAINED: How can Brits visit or move to Germany post-Brexit?
Many Brits may be considering spending time in Germany or even moving for work or to study. Here's a look at the rules.
Published: 3 August 2022 09:31 CEST
Updated: 7 August 2022 07:19 CEST