For members
'Appointments in English': How Germany wants to attract talent from abroad
Germany's Free Democrats have put forward a programme to help encourage immigration and attract skilled workers. Among the proposals is for English to be introduced as an official language in German local government authorities.
Published: 5 July 2022 16:11 CEST
Updated: 9 July 2022 05:47 CEST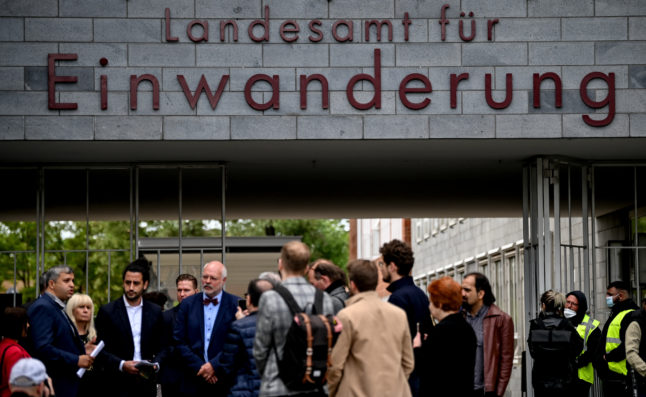 People stand in front of Berlin's Office for Immigration in May 2022. Photo: picture alliance/dpa | Britta Pedersen
For members
'Dangerous and wrong': Why German MPs are clashing over citizenship plans
In a heated debate in the Bundestag on Thursday, MPs traded blows over plans to liberalise Germany's tough citizenship laws, with both sides accusing each other of "dangerous" behaviour. Here's what the row was all about.
Published: 1 December 2022 17:46 CET
Updated: 2 December 2022 10:43 CET