For members
Reader question: Is it ever legally too hot to work from home in Germany?
Germany has regulations on working during a heatwave - but does that also apply to people who work remotely? We take a look.
Published: 1 July 2022 13:03 CEST
Updated: 19 July 2022 09:54 CEST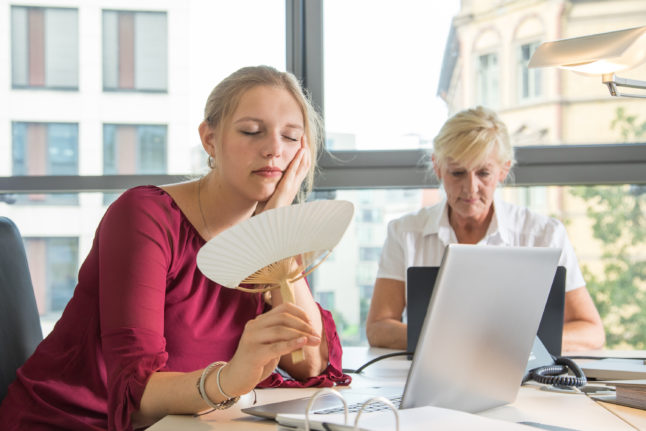 An employee fans themselves in the office on a hot day. Photo: picture alliance/dpa/dpa-tmn | Christin Klose
Why sunny weather in Germany can switch off solar panels
The more the sun shines in the southern German town of Aurach, the more likely it is that Jens Husemann's solar panels will be disconnected from the grid -- an exasperating paradox at a time when Germany is navigating an energy supply crisis.
Published: 7 August 2022 14:18 CEST