For members
EXPLAINED: What to know about languages and dialects in Germany
Standard German is called Hochdeutsch and is heard all over the country. But there are many regional dialects and other languages spoken in Germany.
Published: 1 July 2022 15:00 CEST
Updated: 29 July 2022 12:36 CEST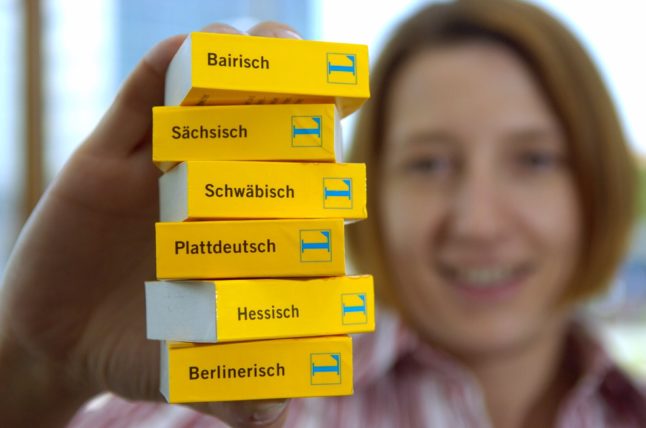 A woman holds dictionary editions with different German dialects. Photo: picture alliance / dpa | Peter Kneffel
For members
The seven stages of learning German every foreigner goes through
German is a notoriously difficult language to learn and the path to fluency is marked by milestones that every budding German speaker will recognise.
Published: 1 November 2022 15:16 CET
Updated: 5 November 2022 09:05 CET