For members
EXPLAINED: The new rules on getting a Covid test in Germany
Most people now have to pay to get an antigen test in Germany. Here's what you should know about the new rules.
Published: 30 June 2022 17:20 CEST
Updated: 2 July 2022 09:27 CEST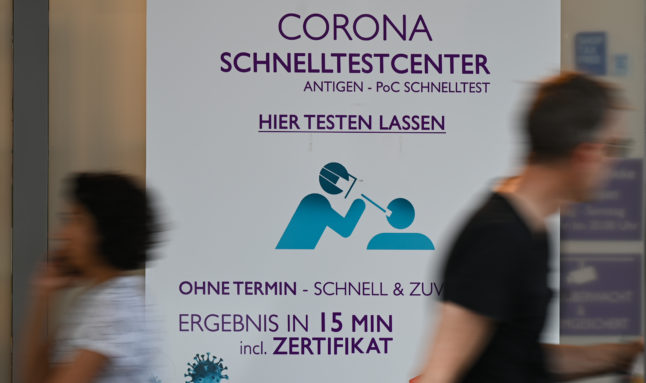 People walk past a test centre in Frankfurt. Photo: picture alliance/dpa | Arne Dedert
For members
Which German states are planning to bring back masks indoors?
With Covid infections once again on the rise, German states like Berlin are considering bringing in stricter Covid rules. So what changes to current measures could we see - and when?
Published: 17 October 2022 14:43 CEST