For members
EXPLAINED: The new rules on getting a Covid test in Germany
Most people now have to pay to get an antigen test in Germany. Here's what you should know about the new rules.
Published: 30 June 2022 17:20 CEST
Updated: 2 July 2022 09:27 CEST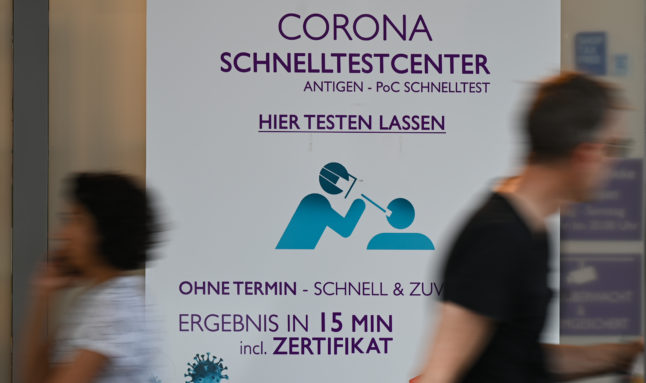 People walk past a test centre in Frankfurt. Photo: picture alliance/dpa | Arne Dedert
For members
Masks and no lockdowns: Germany's new Covid plan from autumn to Easter
Germany has unveiled a draft of new Covid laws to run until April next year, with mask mandates set to remain in force, but lockdowns and school closures ruled out. Here's what we know so far.
Published: 3 August 2022 16:42 CEST
Updated: 7 August 2022 07:19 CEST