For members
EXPLAINED: Germany's planned changes to Covid vaccination status
From October, there will be changes to who is considered fully vaccinated in Germany. Here's what to look out for.
Published: 29 June 2022 11:47 CEST
Updated: 28 September 2022 15:15 CEST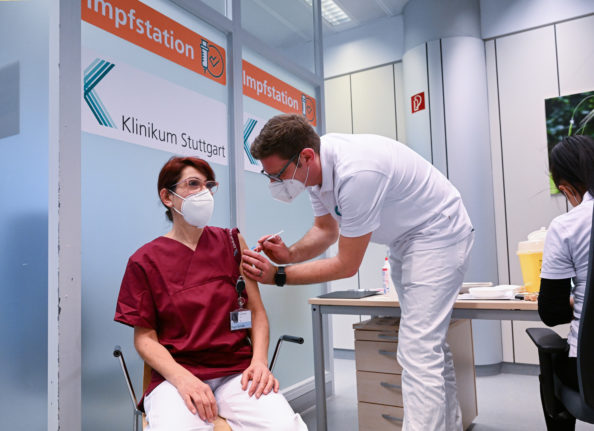 A person being vaccinated against Covid-19 in Stuttgart. Photo: picture alliance/dpa | Bernd Weißbrod
Bavaria signals end to compulsory masks on public transport
Bavaria's state premier Markus Söder (CSU) has announced plans for a "prompt" end to mandatory masks on buses and trains.
Published: 23 November 2022 11:29 CET