For members
KEY POINTS: German Health Ministry lays out autumn Covid plan
The German Health Ministry has put together a seven-point-plan to combat Covid in autumn. Here's a look at the proposals which are being discussed this week.
Published: 22 June 2022 12:17 CEST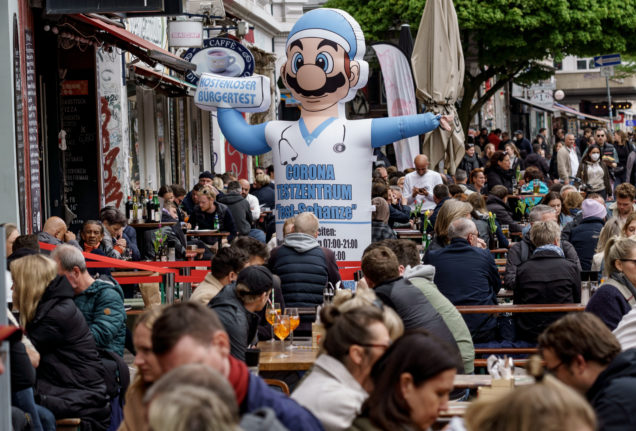 People sit outside in Hamburg's Schanzenviertel in April near a sign for Covid tests. Photo: picture alliance/dpa | Axel Heimken
Bavaria signals end to compulsory masks on public transport
Bavaria's state premier Markus Söder (CSU) has announced plans for a "prompt" end to mandatory masks on buses and trains.
Published: 23 November 2022 11:29 CET